Hosted Software
We obsessively test and re-re-test all our Cloud-hosted software for security, compatibility, stability and ease of use. All the right apps, without drama or disappointment.
But what if you don't see what you want?
Whether you're looking for Project Scheduling, Estimating,
Contracting, BIM, Geospatial or anything else,
just ask. If it exists, we'll get it.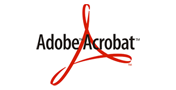 Create, combine, and control Adobe PDF documents. Enables users to prepare polished PDF files so that virtually anyone, anywhere can view them exactly as intended.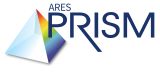 ARES PRISM is an enterprise project lifecycle management solution that supports the planning, execution, and completion of capital projects for dependable forecasts, cost control, and performance measurement. As a pre-made, off the shelf solution, you can experience the benefits of PRISM quickly with simple and fast implementation. PRISM is a robust and mature system that offers Cost, Change, Estimating, Engineering, Procurement, Contracts, Field, Dashboard, Docs, and Integrator modules. PRISM aligns the project budget and schedule, provides change management workflow and delivers accurate reports and dashboards so that you have the transparency required to pinpoint potential problems and make strategic decisions.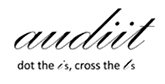 Audit Trail primarily supports users of Oracle Primavera EPPM with protection from accidental loss or alteration.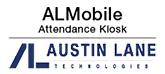 Austin Lane Technologies' ALMobile is the leading mobile platform for workforce productivity. ALMobile applications leverage the most advanced technologies to provide fast, accurate, and efficient job site solutions.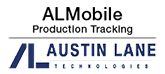 Austin Lane Technologies' ALMobile is the leading mobile platform for workforce productivity. ALMobile applications leverage the most advanced technologies to provide fast, accurate, and efficient job site solutions.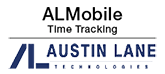 Austin Lane Technologies' ALMobile is the leading mobile platform for workforce productivity. ALMobile applications leverage the most advanced technologies to provide fast, accurate, and efficient job site solutions.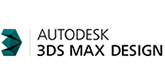 3D modeling and animation software – Autodesk® 3DS Max® software provides a comprehensive 3D modeling, animation, rendering, and compositing solution for games, film, and motion graphics artists.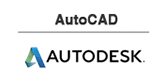 Leading 2D drafting, detailing and 3D modeling platform. A collection of productivity-enhancing applications for two- and three-dimensional design of physical objects, and the most widely used computer aided design software in engineering.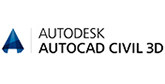 Civil engineering design software – Autodesk® AutoCAD® Civil 3D® software is a civil engineering design and documentation solution that supports Building Information Modeling workflows.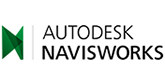 Autodesk® Navisworks® project review software helps architecture, engineering, and construction professionals holistically review integrated models and data with stakeholders to gain better control over project outcomes.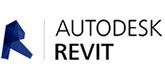 Software for BIM – Autodesk® Revit® software delivers tools that support architectural design, MEP engineering, structural engineering, and construction.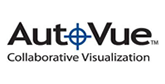 Enterprise visualization solutions enable project management team members to share documents across all of their applications.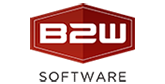 B2W's ONE (Operational Networked Elements) Platform is the first suite of construction management software that provides everyone from office managers to foremen in the field with direct insight into the construction process.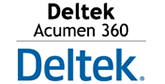 The only schedule acceleration and decision support solution for creating scenarios for faster project completion or recovery of project slips and delays.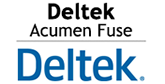 The leading project diagnostics software that pinpoints and resolves schedule shortcoming in seconds, resulting in the soundest schedule possible for consistently successful execution.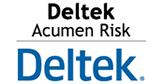 Schedule and Cost risk analysis software to effectively account for and proactively reduce project risk exposure providing an accurate and reliable forecast.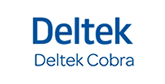 Specialized Tools | Estimating
Cost and Earned Value Management Made Easy. A simple-to-use, powerful system for managing project costs, measuring earned value and analyzing budgets, actuals and forecasts.
Specialized Tools | Estimating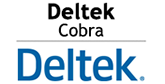 The leading ANSI 748 compliant earned value management and cost management software application for the enterprise that offers the most flexibility in deployment and configuration.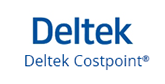 ERP system consisting of Windows and Web based modules.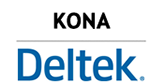 KONA helps project-based companies boost productivity with the power of social collaboration.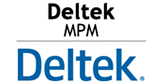 The leading earned value management application that offers an easy-to-use and easy-to-install solution for individual programs.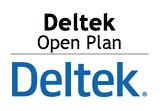 Scheduling | Specialized Tools
The most scalable planning and project scheduling application designed specifically for project professionals working on large programs.
Scheduling | Specialized Tools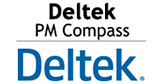 The Industry-Leading Project Management platform designed specifically for Program Managers and Project Leaders.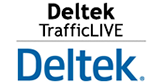 Transform the way your agency performs and profits by avoiding overruns, over-servicing and re-works.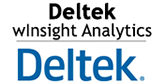 The de facto standard for analyzing, sharing, consolidating, and reporting earned value management data.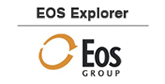 The most powerful and widely used estimate management platform in the market today.


EcoSys EPC™ helps organizations plan and manage project portfolios, control project costs, and improve project performance.

Asta Powerproject is one of the world's leading project management software solutions for construction. It is the preferred software of over 100,000 construction professionals throughout the world because it combines easy-to-use functionality with powerful, feature-rich, capability.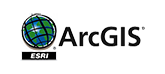 ArcGIS® enables data analysis, site selection, route optimization, and advanced predictive modeling using geographic information systems (GIS).


Specialized Tools | Project Portfolio Management
InVizion® is designed for asset-intensive organizations, to leverage and enhance the value of your existing financial management, asset management, project portfolio management (PPM) and other mission-critical enterprise systems. InVizion quickly integrates project data from disconnected enterprise systems for accurate planning, tracking, reporting, what-if analysis and decision-making -- without manual spreadsheets or heroics.
Specialized Tools | Project Portfolio Management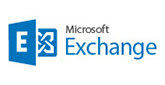 E-mail, calendaring, and unified-messaging. Enterprise server applications whose built-in features ensure system security, while allowing employees to work from virtually anywhere (using Microsoft Office® Outlook®, Outlook Web Access® and mobile devices).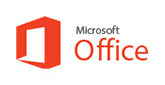 Powerful, easy-to-use personal-productivity suite. Productivity and database applications that help users save time, stay organized and quickly accomplish routine tasks.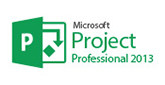 Enterprise resource sharing. Robust project management tools with an ideal blend of usability, power and flexibility that allows leaders to manage work with greater ease and efficiency.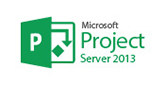 View, analyze, create, report. Office Project Web Access, the Web client to Office Project Server, provides a simple Web interface that enables access to a range of productivity-enhancing functions in Office Project.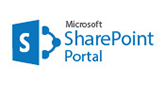 Tools for creating a high-performance collaboration environment. Formerly known as WSS 3.0 and Microsoft Office SharePoint Server 2007. Built on Microsoft Windows Server, SharePoint is a versatile technology that increases team productivity and business-process efficiency.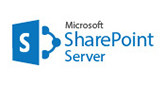 Easy, efficient collaboration and information sharing. Provides a single, integrated location where employees can efficiently collaborate with team members, find organizational resources, manage content and workflow, and leverage business insight.

Simplify and visualize processes, systems and information. A powerful, comprehensive diagramming tool that makes it easy for IT and business professionals to visualize, explore, simplify and share complex information.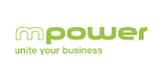 mpower is a project cost and performance management system designed and developed for use in engineering, construction, maintenance and operations environments.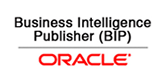 The reporting solution to author, manage, and deliver all your reports and documents easier and faster than traditional reporting tools. Use your web browser or familiar desktop tools to create everything from pixel-perfect customer facing documents to interactive management reports against practically any data source.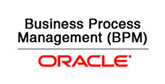 Adds enhanced workflow functions to P6.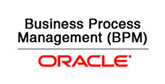 Adds enhanced workflow functions.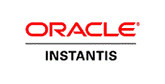 Project Portfolio Management
Instantis EnterpriseTrack is a leading cloud PPM solution used by IT and business process leaders to improve strategy execution and financial performance through more effective work and resource management.
Project Portfolio Management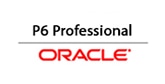 Formerly P6 Client, Planner/Scheduler. A Windows-based module delivered via Citrix through SpringBoard. Typically utilized by power users only.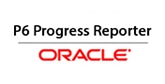 Formerly known as Timesheets. A Web based tool for communication and time keeping.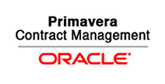 Project Portfolio Management
Formerly known as Contract Manager and Expedition. A construction document control for project teams. Most often used by collaborative teams that may include a construction manager, general contractor, engineer, owner, etc.
Project Portfolio Management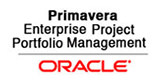 Scheduling | Project Portfolio Management
Also known as EPPM or P6. Provides comprehensive project and resource management, project analysis across the organization, and allows users to access project management data via the Internet.
Scheduling | Project Portfolio Management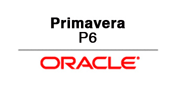 Formerly known as P6Web, the 'Web' has been dropped now that the product is 100% Web based. Includes Windows based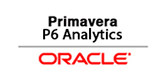 Also known as P6 Reporting. Formerly called Enterprise Reporting Database, or ERD.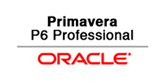 Formerly P6 Client, Planner/Scheduler. A Windows-based module delivered via Citrix through SpringBoard.. Typically utilized by power users only.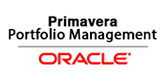 Project Portfolio Management
Oracle's Primavera Portfolio Management is the leading portfolio management software solution, providing unmatched flexibility and infrastructure for enterprise portfolio management.
Project Portfolio Management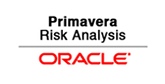 Formerly known as Pertmaster. Tools to evaluate a project's potential causes of failure.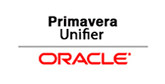 Project Portfolio Management
Provides a best-in-class cloud-based solution for managing projects and facilities of any size in every vertical market. It combines rich cost management and control, document management, schedule and resource management, fund management and more.
Project Portfolio Management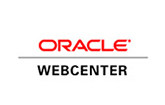 WebCenter - formerly known as Universal Content Manager (UCM). Offers document control features for Contract Management.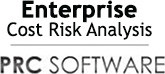 Scheduling | Business Intelligence
The PRC Enterprise Cost Risk Analysis is a customizable web-based solution for simulating estimate cost and determining cost contingency, cost drivers, and risk hotspots. It can seamlessly import files from Microsoft Project, Excel, and Primavera P6 with the click of a button.
Scheduling | Business Intelligence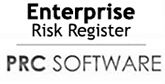 The PRC Enterprise Risk Register is a web-based solution which allows for the tracking of risk at the project and portfolio level. Full audit logs for all risk updates and changes are available at the click of a button to aid with audits, claims and the flow of information.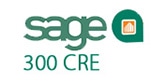 Powerful, Integrated Construction Software and Property Management Software. Sage 300 Construction and Real Estate (formerly Sage Timberline Office) is the industry leader and gold standard of construction software and property management software.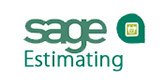 Sage Estimating, formerly Sage Timberline Estimating, is the most widely used construction estimating software in North America. Automate your job estimating costs, resources and materials and more, and give yourself the ability to create job estimates with maximum accuracy and precision.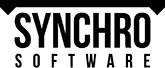 Synchro brings award-winning scheduling and 4D BIM software to leading organizations for the planning and construction of buildings, infrastructure, roads and bridges, healthcare facilities, high-rise towers, industrial processes, oil and gas, power and alternative energy, marine and mining projects.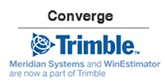 Also known as ePM. Web-based project management and construction document control tool for capital projects.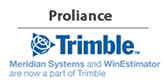 Project Portfolio Management
Improves capital project and facility performance by streamlining the plan-build-operate lifecycle. Proliance is designed for Owner and Owner-agent organizations managing capital planning, building, and renovation processes across large infrastructure programs.
Project Portfolio Management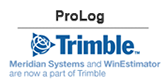 Project Portfolio Management
Windows-based project management tool for capital projects provides complete transparency to project stakeholders, becoming the industry standard for construction project control and visibility.
Project Portfolio Management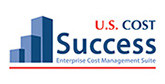 This web-based cost estimating solution allows your business total control – from the earliest feasibility estimate through the final detail.


DCMA Schedule Analyzer forProject™ makes it quick and easy to identify and correct schedule problems and defects. It works inside Microsoft Project and provides access to the popular DCMA 14-point schedule assessment as well as over 80 additional metrics and schedule health checks. The tool supports Microsoft Project 2010, 2013 and 2016, including Microsoft Project Server and Project Online.


Project Portfolio Management
EVMS forProject™ is a modern, enterprise-class Earned Value Management (EVMS) software application, designed for ease-of-use, flexibility, security and performance. It works in concert with your financial accounting system, as well as the leading planning and scheduling tools including Microsoft Project, Microsoft Project Server and Oracle Primavera P6 to provide integrated cost/schedule performance measurement.
Project Portfolio Management
X
I want to Know More
Please send me more information about
Let's Talk
Real, live experts in Cloud portfolio management are available to start your Perfect Cloud conversations and make your job faster, easier and more efficient.
Reach Out
(We won't bite)