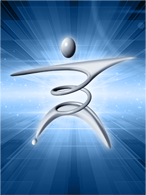 Who's Responsible for All This?
That would be us—your new best friends at LoadSpring. What kind of people are we? A look at our business philosophy and practices should give you a pretty good idea:
As a team, we stick to a goal-oriented leadership style.
We believe in a non-hierarchical workplace culture.
Our programs and policies are developed to improve everyone's work life and satisfaction.
Each of us possesses and promotes strong technology abilities.
We promote ongoing staff development – both professional and personal.
We engage in practices that minimize our firm's ecological footprint.
Proof That We're the Obsessed Overachievers We Claim to Be
It's all in the numbers. If other project management hosting companies had these stats, you can be sure they'd be shouting it from the rooftops. In reality, only our people and their unrelenting work ethic can claim these impressive figures:
Serving 3,500 client companies and 75,000 users worldwide
25,000 Oracle/Primavera hosting licenses
200+ Project-related applications hosted
1,000,000 projects worldwide
5 million activities daily
Over 90% customer renewal rate