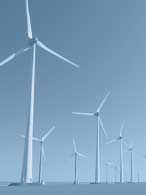 It's true. Public and private utility projects can be enormous in scale, yet have outrageously fast-closing timeframes. The same goes for large energy firms in the Oil/Gas/Petrochemical industry.
As such, these industries need structured, dependable support. Which is why we offer a 24/7/365 commitment to service and security. Uptime is everything. And that's what LoadSpring is all about.
What's in it for Utility/Energy Users?
State-of-the-art security.
24/7/365 access to support and service.
Enhanced platform reliability.
Elimination of startup capital requirements.
Instant scalability.
Linear cost structure that accrues predictably.
Guaranteed access to the latest technologies and upgrades throughout  your project.
Comprehensive, integrated software solutions.
More efficient software administration.
Here are some of our partners per industry:
BP Global Projects Organization (GPO)
ConEdison
Duke Energy Corporation
East Kentucky Power Cooperative (EKPC)
Enmax Power Corporation
Exelon
Florida Power & Light Company
GE Power Conversion
Honolulu Authority for Rapid Transportation
Hydro One Inc
Irving Oil Limited
New York Power Authority
NextEra Energy Resources, LLC
PSE&G Public Service Electric and Gas Company
Samsung Telecommunications America
SunPower Corporation
TransCanada PipeLines Limited
Click here to view Energy/Utility Customer Success Stories.