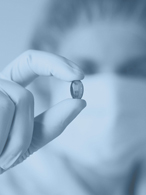 Healthcare & Life Sciences
R&D laboratories, pharmaceutical production lines, hospitals and massive healthcare chains can all benefit from our strong background in healthcare and life sciences Program Management.
Using LoadSpring's award-winning SpringBoard Control Console and best-in-class management software, project managers can streamline everything from operating room turnaround or new equipment installation to new site construction.
In short, we help you boost your team's speed and efficiency, while keeping deadlines and costs firmly under control.
Increased productivity for drug R&D labs, pharmaceutical production lines, hospitals and healthcare chains.
Greater speed in achieving profitability.
Faster project turn around / less downtime.
Enhanced efficiency throughout each project.
Easily manage updates on the fly.
Here are some of our partners per industry:
AstraZeneca
Baxter International Inc.
Kaiser Permanente
North Shore LIJ Health System