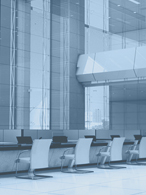 Managing Real Estate Development projects has never been simple (or especially quick). Which is why LoadSpring offers the ability to deploy customized solutions faster and more simply than you ever thought possible.
Our experience extends to large-scale residential and commercial projects as well as multi-site ventures with armies of vendors and partners. Our hosting approach gives you the kind of flexible, scalable solutions and 24/7/365 global access that helps keep all stakeholders on the same page.
Benefits for Real Estate Project Users
You get consistently fast application deployment.
Gives you faster software ROI.
Shifts deployment risk off you and onto LoadSpring.
Offers secure access for all your remote teams.
Provides 24/7/365 access to our award-winning support.
Enhances platform reliability.
Assures state-of-the-art security.
Levels-out user learning curves.
Here are some of our partners per industry:
Marriott Vacation Club International
Click here to view Real Estate Customer Success Stories.