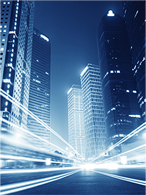 Making the Complex, Well, Not So Complex.
Project Management solutions and Program Management hosting is what we live for. It occupies our every thought, which is a huge benefit for you, but not so useful at cocktail parties.
So it should come as no shock to learn that we've got every area of PM expertise covered—from the humblest single project to full-on enterprise program systems. So go ahead—build that skyscraper, run that multinational company or plan that space mission. We'll be there.
We Know What You're Up Against—Really
We understand your challenges—whether it's securing Cloud access for all your people, partners and contractors, integrating data between applications or migrating and upgrading your software company-wide, we do it all.
Our Program Management and IT brainiacs have been through the trenches and know all about your world: estimating, contract management, scheduling, BIM hosting and loads more.
Plus, our gifted IT pros handle all your software IT requirements, database management and disaster recovery—the whole digital enchilada.
LoadSpring's Got Talent
It takes a lot to control and manage all your projects, teams and data. Fortunately, we've made an art out of perfecting the very skills and solutions you need:
Unparalleled know-how in supporting and hosting over 200 critical Program Management software titles.
Customized software suites designed around your requirements—not ours.
A single PM software/data source for global teams to draw upon.
The ability to make joint venture partners, contractors and others a part of your team—without cloud security issues.
Enterprise-level security that's handled automatically and meets or surpasses all standards.
Multiple levels of access and usability for everyone: power users, execs, administrators and people in the field.
All put into motion through our award-winning SpringBoard Cloud Portal.
We'll help you achieve better clarity, efficiency and return on investment, whether you're coordinating hundreds (or thousands!) of software licenses, managing project data or simply getting your whole team on the same page.