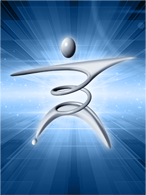 Implementation Services Done Different. Way different.
Imagine shockingly fast implementation—exactly the way you want it. It's easy with our pre-configured templates, role-based training and hands-on mentoring. To keep things simple yet effective we've consolidated our best implementation services into innovative multi-tiered options.
From QuickStart options to all-out custom builds, it all lets you put timesheeting, scheduling, status updates, metrics and more into high gear.
Three Options are Way Better Than One
QuickStart – Fully automated configurations, reports and templates that are ready to run, right off the shelf. You get speed, convenience and efficiency, at a cost that's already factored into your monthly fee.
QuickBuild– For special requirements that aren't overly complex, LoadSpring experts build these modules to order. Each option has implementation specs worked into existing configurations and templates for greater functionality.
SpecBuild – You can also opt for our fully customizable Spec Build option. It's configured to your exact specifications, making it uniquely yours – the look, the feel and the function fit in with everything you do.
Click here to download Service Brochure.