COMING SOON:
LoadSpring MarketPlace: The Mega-Mall of Project Software
Log on, find your apps, get going.
Research. Buy. Deploy.
There's an easier way to acquire project lifecycle software. It's called LoadSpringMarketPlace.com. We made it 100% online and easy to use. Because getting project apps shouldn't be a project in itself.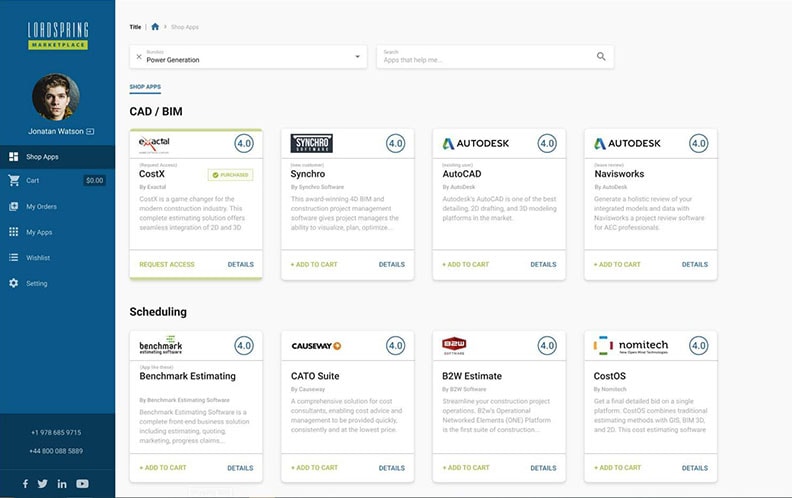 Who Needs LoadSpring MarketPlace?
New to LoadSpring? Or are you already achieving innovation through our Perfect Cloud? Either way, LoadSpring MarketPlace works hard for you.
For New Customers
LoadSpring MarketPlace lets you review, research and procure the latest hosted software. Now you can connect with LoadSpring Cloud Gurus and acquire, provision and launch your shiny new cloud services management apps.
For Established Users
Our current LoadSpring customers can simply log onto their very own, internal marketplace, review the apps they're already using and decide which new ones work best. Or, see which apps are trending and round-out your LoadSpring Cloud.
Save Time, Save Resources, Save Money
Explore our virtual marketplace right now at LoadSpringMarketPlace.com.
Visit Site