Letter from Our CEO: LoadSpring's Vision for Cloud Analytics in 2022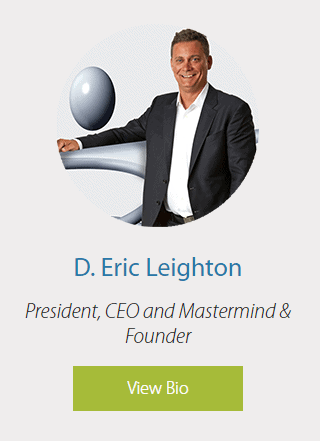 CEO Eric Leighton addresses LoadSpring's priorities for 2022: a vision for answering the need for analytics innovation in the cloud, and advancing the construction & engineering industry.
Answering the Need for Analytics Innovation
Every customer we talk to understands the need to use business analytics and wants to use artificial intelligence (AI). It makes sense for the industry; our customers understand they need to use their data to improve margins and gain a competitive edge. The problem is being able to understand and trust the data they have. More and more studies show that using bad data is costing the global industry trillions of dollars in terms of re-work, a recent study from Autodesk points out inaccurate, inconsistent, or inaccessible data have cost the global construction industry US$1.8 trillion in 2020. If the point of making data-driven decisions is to increase your margins—the last thing you want is to use data that costs you money.
The project controls industry needs a reliable strategy for overcoming data quality challenges, enabling digital transformation through data trust.
But what is data trust?
First, there is the need for proper access to data. Organizations in the AEC industry talk about getting to artificial intelligence (AI). That's great, but first, there is the need for proper access to data. Every organization has different application hosting strategies—on-premise, web-based, and cloud-hosted. That means you've got to be able to pull all the data into a single data pond so your team(s) can access the data.
A lot of companies get stuck at this point. Managing a myriad of data sources is daunting. Companies that figured out how to access their data still need to get to clean usable data.
At LoadSpring, I've watched organizations struggle and invest millions of dollars with off-prem consultants or internal data teams, and they never get to a trusted data source.
So how do we get trustable data?
The LoadSpring solution to data trust is LoadSpring Cloud Platform and ProjectINTEL.
We've been working with customers to develop a cloud analytics solution that works for the construction and engineering industry.
Our customers are already hosting their applications with us, removing the first hurdle—having your applications in one location. Because of our 20+ years of experience working with these applications, our engineering team has developed a configurable system to extract the data. Right here, we are already saving customers hours of time and frustration.
We pull all the data into a data pond and start applying filters. We use our "best practices" filters which can be toggled on and off, and it's configurable so you companies can create our own. A whole lot is going on behind the scenes. The LoadSpring solution that no one else offers is to provide a dashboard about your data – how many projects, fields, etc. of what was extracted and where it came from.
After the Clean process, we build a data lake with only clean data. There is also a feature that auto-remediates data to function like clean data. We get companies to a usable data lake in three months, but we don't stop there. We've found that to truly trust data—and to get enough data—you have to go through the process several times. That is why LoadSpring ProjectINTEL has three phases. We run the Extract-Clean-Build process during each phase, so you have enough information to make informed data decisions.
During the alpha and beta phases of LoadSpring ProjectINTEL, we worked with companies of all sizes. Some had fully implemented data strategies, and some were beginning their journey.
In one instance, we found that the company was using data from only two projects, even though they thought it was from over 700 projects. Two projects are not enough information, even for trends, let alone strategic business decisions. Because of ProjectINTEL and their teams' willingness to think differently, they can now access clean, usable data from over 500 projects.
Clean, Analyze, and Visualize Data with ProjectINTEL™
ProjectINTEL is based on four phases:
Phase One moves companies from data distrust to a trusted data lake (1-3 months).
Phase Two concentrates on data exploration and refinement (months 3-6).
Phase Three focuses on analysis and visualization (months 6-12).
After the first year, LoadSpring Cloud Platform uses statistical models to determine outcomes and improve ROI (12+ months)
Advancing the Project Controls Industry
LoadSpring's vision has always been centered around advancing the project controls industry. Intelligent data transformation is part of the vision. LoadSpring ProjectINTEL is our analytics solution.
The exciting future state of our data journey is our next key milestone. This is the next phase of LoadSpring ProjectINTEL. It is helping our customers take all that data and tie it back to business goals that make sense for them. In addition, we have automated the development of S-curves, saving customers a week's worth of time every month.
Instead of a servant or owner mentality, LoadSpring takes a consultative approach, believing that success breeds success. Rather than focusing on tools alone, we bring the human component to the project control space. To get AEC industry organizations to the next level, we need to help them get the results they want. I see this as a responsibility.
Demonstrating the Need for Change & Interconnectivity
We're all connected, which is crucial to understanding where we see ourselves going in 2022. Interconnectivity describes how we interact with both our customers and each other. It also relates to how humans and ecosystems need to coexist.
Everything about LoadSpring's work culture reflects that belief. Our new GreenSpring initiative demonstrates the need for global change. We're offering incentives to our employees to become more mindful of our role in the world as it exists right now—not last century. And our ongoing CultureSpring program helps us develop a global perspective by encouraging international travel.
We also invite employees from all departments to become part of an Excellence Club. We're trying to create a culture where we think differently about everything. There are corporate retreats, but those tend to focus mainly on sales departments. I don't know of any other companies that are doing this. At LoadSpring, we believe all departments contribute to change.
Everything we do is centered around trying to change how people think. It's a process of discovery—a journey—and we're all connected. We can discover things we didn't mean to learn if we're having a conversation together.
Welcome to 2022: here's to the journey toward LoadSpring's next destination.
Check out Primaned's new project controls industry blog, PROCON Podcast—where I spoke with Paul Vogels about how LoadSpring is leading the project controls industry. Then contact us to learn more about LoadSpring Cloud Platform and how we can help power you toward digital transformation, preparing you for the Industrial Revolution 4.0—happening now.
LoadSpring's Vision Statement
We are building a company our employees are proud of by advancing the project controls industry via our revolutionary LoadSpring Cloud Platform™—delivering impenetrable risk-mitigation, powerful application hosting, superior support, and intelligent data transformation. Our culture of trust, collaboration, and accountability enable you to achieve the business goals unique to you.
LoadSpring's expertise in managed cloud services is unequaled. If you'd like to find out more, contact us today or visit our cloud development platform, Build My Dream Cloud. Or call us directly: US + 1 978-685-9715 | UK + 44 800 088 5889.