LoadSpring Experts: Driving Digital Transformation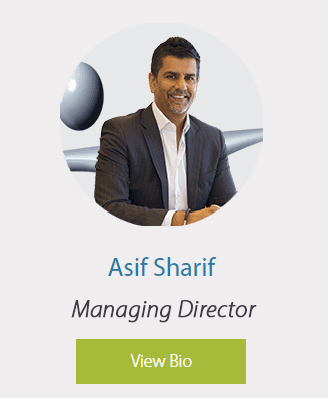 Paving the way
If the pandemic didn't challenge your enterprise to do better and to be more, at the very least, it would have driven your ongoing efforts towards digital transformation. Successfully dealing with a crisis requires leadership, fearlessness, and unified action. As the Executive Vice President of EMEA Strategy for LoadSpring, one of my key responsibilities is guiding and developing roadmaps with willing leaders. These roadmaps encompass business data and applications that are migrating to the cloud and have the power to convert technological aspirations into reality.
Nearly 90% of all companies have begun digital transformation or plan to do so. Even industries that have been slow to embrace digitization, like agriculture and architecture/engineering/construction (AEC), are beginning to spend heavily on technologies that will drive future success and competitive advantage for their businesses. According to Statsita.com, "private organizations are not the only ones looking to invest in cloud computing. The UK government has also been spending a sizeable amount of money on its cloud infrastructure, with a total of more than 1.3 billion British pounds in 2019." From 2020 through 2024, global digital transformation spending totals $7.8 trillion US. Even, so I find there is often confusion from customers about its role and implementation because every starting point is different.
Digital transformation defined
We listen to companies at all stages of digital transformation with different ideas about what that means to them. There are common goals—to create innovation, improve efficiency, and improved performance. At the core, digital transformation is using technology to provide agility, access innovative analytics, streamline business, connect with customers, and improve employees' lives.
The most critical points on the road to digital transformation are:
Future-proof, streamline, and automate infrastructure. With a managed cloud service partner like LoadSpring™, you can fulfill more than one type of service critical to success. Our dedicated team focuses on developing solutions based on current needs and future growth.
Capture, process, manage and visualize powerful analytics. The ability to gain actionable insights from accumulated data gives us tremendous opportunity to create long-term value for our customers across all sectors; businesses that use analytics set themselves up to outstrip the competition.
Engage in software rationalization. This critical process involves sifting through the software that your company uses and ensuring that your teams effectively utilize it.
We are at the forefront of change—helping our partners plot the right course with our technology to transform the way they work and connect with their projects, teams, and customers. Let's examine each point along the way in more detail.
1. Future-proof, streamline, and automate infrastructure.
In my experience, companies increasingly want to move forward with digital transformation. Finding the right cloud partner is an integral part of streamlining your overarching IT operations. Cloud computing is scalable, efficient, environmentally sound, and can perform multiple functions within your organization. What makes LoadSpring unique is that we are experts at delivering all interconnected facets of managed cloud services. We help streamline your infrastructure by offloading critical components with complex applications that are easily scalable as a service, leaving core competencies for internal teams to you.
We provide infrastructure, platform, security, applications, hosted services, and business intelligence (BI). Our unified model ensures that your data is safe, secure, backed by uptime guarantees, and if you need cloud support, we respond to your ticket in fifteen minutes or less. In other words, rather than go with 3 or 4 vendors for the same services, consider going with one responsible for ensuring your systems are all working together at peak efficiency, as well as one that has over two decades of experience with programme applications.
2. Capture, process, manage and visualize powerful analytics.
I'm finding that people have realized that analytics create vast opportunities. AEC giants like Atkins, BAM Nuttall, and Swinerton trust LoadSpring Solutions, Inc. to host their project software and related data in the cloud. LoadSpring provides clean data structures for project analytics.
Managed data structures allow these companies and others to learn from past projects, shore up inefficiencies, and predict ways to mitigate risk. Companies that invest in digitization such as data lakes, business and project intelligence (BI/PI), and analytics can save upward of 20% of project costs over the project lifecycle. In other words, investing in the right technology now helps prevent cost overruns in the future, increasing competitive advantage and setting the stage for ever-increasing efficiency over time.
3. Engage in software rationalization.
As an ongoing process, your organization needs to evaluate what software is working, and get rid of what isn't. Hosting software with LoadSpring means software rationalization is easy and ongoing. We help businesses save time, money, and frustration; figuring out what software is in use and what isn't is critical. If there is underutilized software, find out why and remove it or consolidate it with something else.
If there's an unmet need, ensure that the right software package or software suite is rolled out to your teams as quickly and efficiently as possible, with proper training as part of the deployment. This process is necessary but can also be challenging. It doesn't have to be painful, however. Partners like LoadSpring can help you:
Tailor a set of software specifically to your business needs. Our extensive experience across all industries enables us to provide critical feedback around best-of-breed applications. We listen to your needs and suggest the best tools to match them.
Test out or "sandbox" software before picking the right fit. This ability allows teams to honestly evaluate the software before making the investment, which in turn helps guarantee ROI.
Train your teams right through the delivery platform. Your teams can train up and get to work quickly by using the LoadSpring Academy to manage training and competency evaluations of each of your teams.
The transition from legacy software at your convenience. If you have legacy software that you're not prepared to change right away, we can host it for as long as you need, providing a runway to your next move.
Our flagship platform as a service (PaaS), LoadSpring Cloud Platform™, delivers the above set of tools and services and more. It is web-based, which means employees and contractors alike can sign in and use their assigned software anywhere in the world. This flexibility ensures maximum uptime and adoption and keeps teams running whenever and wherever they're needed. Streamlining your software usage in a strategically planned way becomes a straightforward process that is ongoing and dynamic.
The future is in the cloud
Our streamlining of services, integrated analytics, and built-in software rationalization are essential to meet the changes taking place globally and in the competitive landscape of all big project industries. We save you time and money and help to increase your operational efficiencies across the board.
We consider our customers as partners in our journey. Contact us and see what an expert and engaged collaborator in digital transformation can do for you. We're all excited for the future, and we're here to help secure your place in it.
Dr. Asif Sharif
Executive Vice President of EMEA Strategy, LoadSpring Solutions