What You Need to Know About the Cloud
Are you an IT executive-level professional? Or maybe a project-level pro? We know what's most important to you and can make your job (and life!) way easier. So which one are you?
LoadSpring at the CIO Level
We help you achieve more…
Execs and IT leaders appreciate growth Through Hyperconnectivity: Connecting people, apps and data in real time for better results
Empowering Innovation: IT technologies that provide new apps and versions faster for better ROI
Cloud-First Expansion: Transitioning to Cloud-based technologies to reduce cost and risk
Profitability and Repeatability: Optimizing the scope and scale of your business offering
Risk mitigation and faster return on investment: LoadSpring absorbs IT responsibilities while maximizing your software investment
LoadSpring at the Project/Engineering Level
We help you gain added control of every project
Centralized Application Access and Management: Total access to your software suite
Legendary Centralized Support: Built into the LoadSpring Cloud Platform to provide support from infrastructure to applications with live, expert advice
Software upgrades and multi-version support: Puts the control of IT upgrades back in your control
Application Integration with KPI reporting: Real-time data for easy project KPI access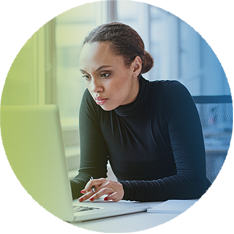 We Make It All About You
LoadSpring is the only company that truly understands your business and projects, and creates custom Cloud solutions that increase your corporate and team performance.
LoadSpring Cloud Platform accelerates your software purchase/decision cycle
Delivers your applications to all users, anywhere on the planet
Cuts the cost and time of internal software deployment
Reduces burden on your poor IT Department
Let's Talk
Our real, live experts can help you navigate our Cloud Project Management platform and make your job faster, easier and more efficient.
Reach Out
(We won't bite)