Cloud Project Management Made Easy
At LOADSPRING, we're obsessed with customizing all kinds of Cloud-based Project Control software solutions. Our Cloud Gurus are fanatical about providing fast, easy, secure Cloud access for all your apps, data and collaborations. That means more control over productivity and better business solutions. Let us lighten your IT and Admin load and streamline your whole operation.
Who Are You? How Can We Help?
No matter what your business specialty, our reliable Project Management Cloud service can help. Need a competitive edge? Better project intelligence? Our one-of-a-kind Cloud-hosted Project Management solutions make it happen.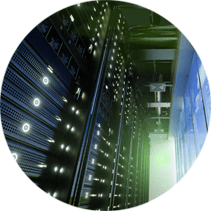 62%
F A S T E R
We beat even the biggest providers – and empower innovation with project expertise they just can't touch.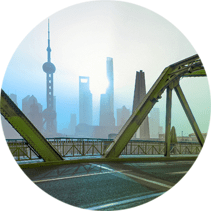 100K
Cloud Users Worldwide
4,000 companies can't be wrong. We're the easiest way to dominate the Project Management Cloud.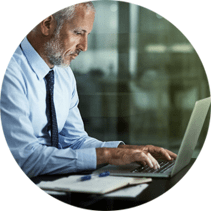 200+
Hosted Applications
More important, our intimate knowledge of those apps makes lesser providers a compromise. Don't settle!

LOADSPRING Cloud Platform
Our near-magical gateway to the Cloud delivers more than 200 Cloud-based Project Management programs.

SO FAST.
Lightning quick Cloud access
plus iron-clad security.

SO EASY.
One-click access to all of
your Project Management apps.

SO SIMPLE
Business Intelligence tools
at your command.
More About the Platform
More intuition, support and expert training

LOADSPRINGINSIGHT.
Project Intelligence made easy, automatic and oh so usable.

GLOBAL SUPPORT.
One call brings legendary support from apps to infrastructure.

TRAINING.
LOADSPRINGAcademy – our easy, free, built in learning center.
Even MORE About the Platform
Better vision, administration and protection

USER AWARENESS.
GlobalView shows where users are, for easy planning and compliance.

LICENSE MANAGEMENT.
It's built in to better manage app usage and reduce support.

IMPENETRABLE SECURITY.
Security's in our DNA – because hacks ARE out to get you.

We're Different – Way Different
When choosing a Project Management Cloud provider, you're faced with critical decision points. If you decide wrong, your Cloud may rain on your project parade. Decide correctly and Cloud-forward success is yours. Moral: Choose LOADSPRING.
Six Top Cloud Concerns. Six Reasons to Relax. Concern 1
Cloud Options
Lack of choices? Not here. Pick your perfect Portfolio Project Management Cloud. Concern 2
Security, Security, Security
Can't find the ultimate in protection for all your project data and apps? Now you can. Concern 3
Unified Support
Looking for centralized global support for all projects, all the time? Look here.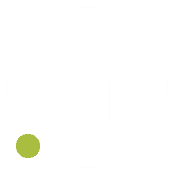 Concern 4
Performance
No performance anxieties here. Sluggish Cloud access has met its match. Concern 5
Strategy and Innovation
Say goodbye to FOMO (Fear Of Missing Out). Say hello to our Cloud Sherpas and tomorrow's strategies today. Concern 6
App Control
Fret not.
Get complete software control once and for all.
Events You Can't Miss
Get a head start on the new year by joining us for an
Come talk to our experts in Cloud Project Management at the Project Controls
Come by our stand at DCW 2019 to see how LoadSpring Solutions' Sherpas
Blogs You Must See
Contributed by InVizion Although roles in planning differ, we've seen, time and again,
How to master the Cloud, boost ROI and innovate like crazy. Check out
Forget "feel good" concepts of responsibility and motivation when it comes to cyber
Let's Talk
Our real, live experts can help you navigate our Cloud Project Management platform and make your job faster, easier and more efficient.
Reach Out
(We won't bite)