Cloud Hosted Project Management,
100% Focused on You
Hi, we're LoadSpring. We're obsessed with giving you fast, easy, secure access to all your cloud-hosted project management apps, data, and intel. Our near-magical LoadSpring Cloud Platform and online LoadSpring MarketPlace empower you to reach and maintain your cloud maturity goals quicker and easier. Expect more. Get more. Do more.
How Can We Help You?

IT Leaders
You want it all – the best project lifecycle software choices, speedier digital transformation, security, and access to all your apps, data and intelligence. Let us help you lighten your load, enhance business intelligence, minimize risk and raise ROI.

Project Teams
You want the ideal program management tools and support, right? And you want more control over productivity and margins, too. Let us show you how to master your project's lifecycle and boost your ROI.
Why LoadSpring Cloud Platform
10 reasons leading companies across industries are choosing LoadSpring Cloud Platform to solve their most demanding challenges.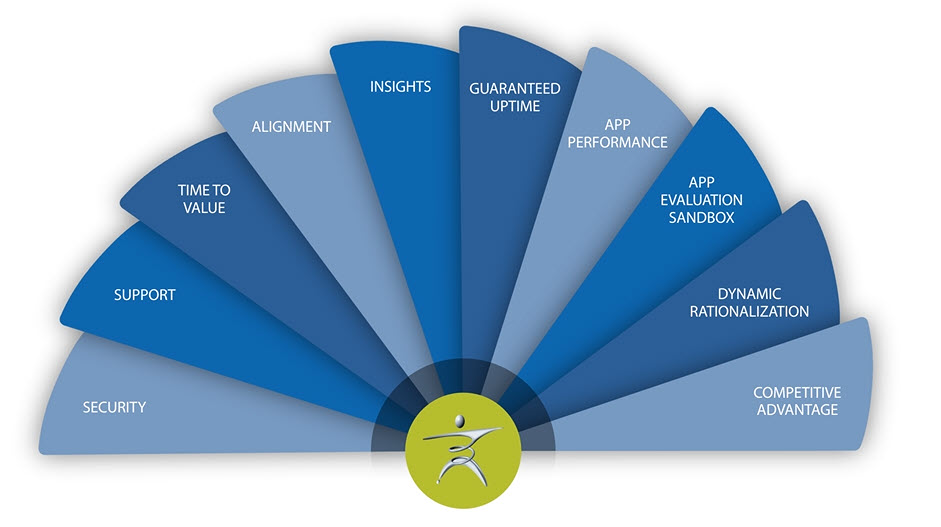 One Cloud Platform: Infinite Business Solutions
LoadSpring Cloud Platform is the world's leading project management cloud portal. It's like an interstellar wormhole to all your cloud-based project apps, data and cloud BI solutions. Get it all through one centralized cloud and dashboard.
The Perfect Cloud – Perfected
COMING SOON:
The One and Only LoadSpring MarketPlace
LoadSpringMarketPlace.com is the newest way to research, procure, deploy and adopt the project lifecycle applications you need — all in one secure web location. It lets you deliver new project apps to your teams in just days, not weeks. Streamline your due diligence and save hundreds of internal hours.
Log On. Get Your Apps. Get On With It
New Customers
LoadSpringMarketPlace.com lets you browse, research and deploy the latest hosted software. Now you can connect with LoadSpring Cloud Gurus and acquire, provision and launch your shiny new cloud services management apps.
Established Users
For those who already work with us, just log on and access your own internal marketplace. Review the specific apps you're already using and decide which new ones will work best. Or, see which apps are trending and round-out your LoadSpring Cloud.
62
%
Faster
We beat even the biggest providers – and empower innovation with project expertise they just can't touch.
100
,000
Cloud Users Worldwide
4,000 companies can't be wrong. We're the easiest way to dominate the Project Management Cloud.
200
+
Hosted Applications
More important, our intimate knowledge of those apps makes generic cloud providers a compromise.
We're different – Way different
One Platform: Infinite Business Solutions
Trusted by Our Customers







Events You Can't Miss
LoadSpring is presenting at Digital Construction Week at Excel London 17-18 May 2023
Join us! LoadSpring is exhibiting at Project Controls Expo UK live at Wembley
2022 Joint Venture Dinner UK Join us at Gaucho City in London on 6 October
Blogs You Must See
The challenges with megaprojects are various and complex. Multi-stakeholder megaprojects with enormous infrastructures—such
Why AEC firms are increasingly reliant on building information modeling (BIM) "Building information
Finding the right software solution makes projects exponentially easier. Included here is a