Streamlining Aerospace Project Management
Talk about mission-critical. At LoadSpring, access to secure, strategic cloud-based aerospace project management apps and support is only the start.
Contact Us
From the Aerospace Drawing Board to the Customer Boarding Pass
You demand absolute precision, and we deliver. We roll out crucial project lifecycle software across thousands of locations and users, providing faster access, and smarter decisions.
Trustworthy = Airworthy
You can rely on LoadSpring to help manage your most complex and security-sensitive aerospace projects no matter what.
From aerospace IT to international airport construction, we help modernize your IT infrastructure, save you money and accelerate your cloud maturity.
We help aerospace project teams work more reliably and predictably
Our reliable cloud services management adds usability and budget control
We mitigate cloud security vulnerabilities
Get integrated cloud platform deployment in days, not weeks or months
Free up your IT department for other responsibilities
24/7/365 access to legendary support and platform cloud services
Global Clients & Projects
Check out our global customers and their awesome projects.
Click any icon for details.
Our Aerospace Customers
A few of the aerospace firms who use LoadSpring.
(The ones we're authorized to reveal, that is.)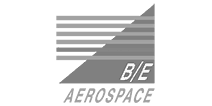 Other Areas of Expertise
You'd think that any Cloud-based hosting company expert enough to tackle major aerospace projects could master any industry. And you'd be right.
Architecture/Engineering/
Construction (AEC)
Energy/Utilities
Manufacturing & Heavy Equipment
Healthcare/Life Sciences
Let's Talk
Our real, live experts can help you navigate our Cloud Project Management platform and make your job faster, easier and more efficient.
Reach Out
(We won't bite)