Telecom Cloud Solutions to Establish a Competitive Advantage
From rolling out 5g to managing big data, cloud-hosted project software and analytics create efficiencies that provide a winning edge.
Contact Us
What are Telecom Cloud Solutions?
Telecom cloud solutions deliver great network performance, personalized interactions, and network intelligence by achieving profitable outcomes while catering to the changing demands of consumers.
Your IT is spread out over essential business elements. A modern cloud strategy provides relief for server updates, maintenance issues, and application support challenges that can eat up IT resources and get in the way of revenue-generating business. LoadSpring powers your teams with telecom cloud soutions, creating efficiencies that get you to the finish line faster and for less money. Cloud adoption promotes IT Independence, increases carrier's data center efficiency, and helps generate revenue with satisfied customers.
Empower customers to revolutionize communications with telecom cloud solutions.
Achieve IT independence with expert cloud support
High-performance cloud-hosted project software
Reduce operational costs on hardware and software requirements
Enable scalability with managed services so telecoms can expand products and services
Streamline current and future projects with project intelligence
Easily connect remote workforces securely
Rapidly deploy, and provision empowers your IT
Government-grade security paired with fast, personal support
Telecom challenges are complex.
Your business, technology, and projects are all intricate. Therefore, attention to detail is everything, which is why streamlining is so essential. Let Loadspring's telecom cloud solutions help you to tackle these challenges.
The world needs 5g.
Providing transformative technology to the world is a bold endeavor but also a huge undertaking. Big projects are our specialty, and we have the right tools for your teams to be successful. Managing projects with telecom cloud solutions gets you to where you need to go.
Whatever blend of project software you need, we can host it faster, cheaper, and more reliably.
Centralized access through our platform simplifies user experience and streamlines projects.
Guaranteed uptime means your teams have the tools they need when they need them.
Upgrades and patches are part of our managed cloud services, so your IT team has more time to work on assisting project goals.
Remote workforces need secure, global access.
Whether they're building 5g towers or repairing hurricane damage, your teams and project managers need access to their applications.
Teams and business leaders need actionable business and project intelligence.
Cloud-hosted project software creates an easy route to business intelligence and project intelligence. Project and business intelligence drive efficiencies, save money and help to give your company a competitive advantage.
Project data is stored centrally in your cloud, providing the basis for project intelligence.
Your data is accessible via the platform-native tool LoadSpringInsight™ and other cloud business intelligence
Coming soon, LoadSpring is offering ProjectINTEL™, an integration foundation for project intelligence reporting.
Industry Videos
Black & Veatch
Achieving global connectivity and rapid ROI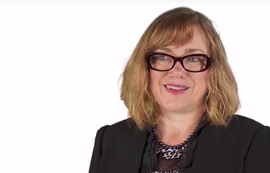 Global Clients & Projects
Check out our global customers and their awesome projects. Click any icon for details.
Telecom Customers
When you partner with LoadSpring as your Telecom Cloud provider,
you're in some very good company. (We'll save a space for you below.)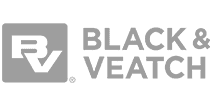 Other Areas of Expertise
A few of the other industries that trust LoadSpring to keep them securely in the Cloud and connected to 200+ PM apps.
Energy/Utilities
City/State & Transportation
Manufacturing & Heavy Equipment
Aerospace
Let's Talk
Our real, live experts can help you navigate our Cloud Project Management platform and make your job faster, easier and more efficient.
Reach Out
(We won't bite)