Better Outcomes For Healthcare & Life Science Projects
Who benefits from our project management life sciences expertise? The biggest and most respected names in the industry, that's who.
Contact Us
Healthcare & Life Sciences is No Place for Beginners
From surgical suite turnaround and equipment installation to new facility construction, we know life sciences project management in the cloud. Our 20+ years of expertise leads to faster decision-making, project efficiencies, and cost savings.
Simplify, Simplify, Simplify
Our award-winning LoadSpring Cloud Platform's vast project management expertise in life sciences and healthcare streamlines complex operations and keep costs at bay.
Increased productivity for research labs, pharma, and hospital/healthcare operations
Greater speed in achieving profitability
Speedier project turnaround and less downtime
Trustworthy security protects intellectual property, including clinical studies, patents, etc.
Updates and upgrades easily managed on the fly
You're Amazing
You know your industry inside out, and so does LoadSpring. We enable project management life sciences that make a difference. And because hosting project management software is our only business, we've become the (humble) leader in our field.
Our healthcare and life sciences project management experience includes:
Commercial health plans
OTC healthcare manufacturers
Other health and life sciences organizations
Global Clients & Projects
Check out our global customers and their awesome projects.
Click any icon for details.
Our Healthcare & Life Science Customers
Industry giants like these rely on us to keep critical projects running precisely as planned. But no pressure, though!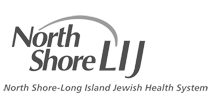 Other Areas of Expertise
Maintaining the health of a nation is a monumental job.
Same goes for our other heavyweight customers:
Architecture/Engineering/
Construction (AEC)
Energy/Utilities
Manufacturing & Heavy Equipment
Financial Services
Let's Talk
Our real, live experts can help you navigate our Cloud Project Management platform and make your job faster, easier and more efficient.
Reach Out
(We won't bite)