Manufacturing Heavy Hitters
Our Project Management Cloud carries a lot of weight here. And when a new plant, new product build or a new IT program brings big challenges, we'll lighten the load.
Building Big: It is What You Make It
Whether it's manufacturing tractors or robotic surgical suites, we help you coordinate every phase of every project, keeping it all under control and on schedule.
Affordability, Flexibility and Tech-ability
Cutting costs, being adaptable and staying up with technology can make you a hero in Project Management. Lucky for you, our Cloud solutions:
Require no capital expenditures, deliver faster ROI, and a price structure you can amortize across the whole project.
You get flexibility too, with scalable app licensing that adjusts to the number of personnel.
And we won't let you fall behind in the latest Cloud-based technologies or the reassuring security that comes with it.
Global Clients & Projects
Check out our global customers and their awesome projects.
Click any icon for details.
Manufacturing and Heavy Equipment Customers
Check out our global customers and their awesome projects we host.
Click any icon for details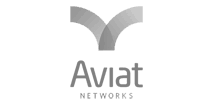 Other Areas of Expertise
Our customers in other industries are as varied as our Cloud Solutions, and just as clever.
Engineering/Construction (AEC)
Energy/Utilities
City/State & Transportation
Aerospace
Let's Talk
Our real, live experts can help you navigate our Cloud Project Management platform and make your job faster, easier and more efficient.
Reach Out
(We won't bite)