Forging Success In Manufacturing & Heavy Equipment
Our solid experience keeps enormous projects running like a well-oiled machine.
Contact Us
Building Bigger. Building Smarter.
Whether it's manufacturing tractors or robotic surgical suites, we help you with construction cloud management that keeps you in control, on schedule, and safe from data attacks.
Affordability, Flexibility, and Cloud Security
Our expert cloud solutions help you cut costs, be more adaptable and stay up with technology.
No startup capital expenditures
We deliver ROI sooner, at a price structure you can amortize across the whole project
Failsafe cloud security protects your infrastructure and intellectual property
Get more flexibility with scalable app licensing that adjusts to the number of users
Stay ahead of the latest cloud-based technologies – we keep you forever current
Global Clients & Projects
Check out our global customers and their awesome projects.
Click any icon for details.
Manufacturing and Heavy Equipment Customers
Check out our global customers and their awesome projects we host.
Click any icon for details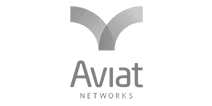 Other Areas of Expertise
Our customers in other industries are as varied as our Cloud Solutions, and just as clever.
Architecture/Engineering/
Construction (AEC)
Energy/Utilities
City/State & Transportation
Aerospace
Let's Talk
Our real, live experts can help you navigate our Cloud Project Management platform and make your job faster, easier and more efficient.
Reach Out
(We won't bite)