Power to the Project Teams!
You're a project manager, PM exec or other project pro. Your team is on the hook for everything from cranking up margins on capital projects to improving performance, processes, tools and technology. We're here to help.
We Empower Innovation – You Get The Kudos
When your organization sees you as the Knower of All Things Projects, the pressure can be daunting. You've got to keep projects running, yet still manage and procure all those apps. We feel your pain! Our Cloud Gurus can Sherpa you through your most challenging tech frustrations, so you can attend to real project innovation.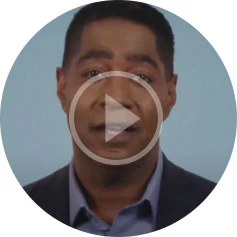 Every PM Pro Deserves to Get More, Do More
Setbacks vs. Solutions
Every PM professional has his or her share of project setbacks. Our job is to bring you real solutions that actually work:
Support
Setback:
"IT support has us so tied up, we can't launch new projects on time."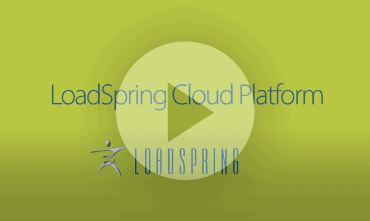 Solution:
When you need to start that new project TODAY, our delivery team and online LoadSpring MarketPlace help you deploy new apps and new project environments FAST. And provisioning can be done right through your LoadSpring Cloud Platform.
Versioning
Setback:
"Controlling and managing apps and versions wastes too much time."
Solution:
Today's complex projects demand technology that keeps every app versioned and up to date. We lighten your IT load and give you total control over upgrades and versioning. Generic cloud or SaaS providers can't say that! Our tech expertise and project experience give you accurate, automatic, integrated cloud applications management you can count on.
Decision-Making
Setback:
"I need to get projects in on time, on budget and with healthy margins – or else."
Solution:
We bring fast, easy access to all the Project Management tools you need for timely success. Our LoadSpring Cloud Platform is your key to budgeting, scheduling and more. And its built-in LoadSpringInsight tool gives you real-time decision-making power for better ROI.
Project Tools
Setback:
"We don't have the best skills and tools to meet project goals."
Solution:
To hone your team's project skills, our LoadSpring Cloud Platform has the right tools for success. Twenty years of cloud expertise goes into connecting your people to essential, standardized tools that boost your performance and competitiveness.
Project Intelligence
Setback:
"I need quicker access to real-time BI to make fast go/no-go decisions."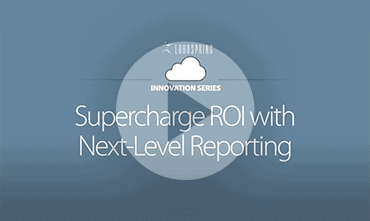 Solution:
Our LoadSpring Cloud Platform comes with a built-in intelligence tool called LoadSpringInsight. It harvests project data – even from multiple sources – to create current, summarized reports you can use NOW. Choose pre-set KPI reporting or use customized data to build your own KPIs.
Application Usage
Setback:
"I'm in the dark about which apps we're using, who uses them and what needs updating."
Solution:
LoadSpring Cloud Platform lets you track multi-version software usage, license control and compliance so you can upgrade when it's convenient. You can even provision your own users, so new projects get started faster.
Plan Your PM Digital Experience with LoadSpring
When projects demand more PM control, LoadSpring is your Perfect Cloud partner. We give you secure app and data access, plus the simplest provisioning in the fastest cloud for easier deployment. To cut your workloads, boost productivity and assure a healthy ROI, Keep these points in mind:
Get the facts and see why we're the leader in cloud hosting app solutions for project-intensive organizations:
LoadSpring empowers innovation

through tailored cloud solutions and apps for your entire organization

This is our only business.

We've spent 20+ years building the most knowledgeable team anywhere

We accelerate everything –

cloud strategy, digitization, software acquisition, deployment, hosting, licensing, IT maintenance and support

Our experts

guide you like Sherpas through your digital transformation

We see things through your eyes

and stay focused on the needs of your business
Here's how we make project management in the cloud faster, easier and more efficient:
Technology + Experience:

We keep your projects safe, supported and accessible. We also build better analytics to boost margins and speed up digitization

Centralized Data:

LoadSpring Cloud Platform promotes more efficiency for project teams, admins and execs. Our cloud BI solutions yield real-time KPI's for faster decisions and ROI

Speed Rules! Get improved time to value and a smoother digital transformation through our online LoadSpringMarketPlace, where you can research, select, deploy and adopt new apps
Trusted Security:

We accelerate your journey to a Zero Trust protection strategy and keep deployments safe. Our cloud security identity management limits access based on job roles and authentication
LoadSpring offers easy procurement and secure access to your project-based integrated cloud applications and data:
Software Selection:

Take projects to the next level with 200+ application possibilities.

Have it Your Way:

Choose one of two easy ways to procure cloud application solutions:

Via LoadSpringMarketPlace.com – the ultimate online option to research, buy and deploy new apps. Cloud maturity made easy!
You Can't Argue With the Facts
Well, you could, but there's no denying these LoadSpring truths:

Data Center Locations Everywhere
We have 12 high-security Data Centers around the world, helping you meet strict project requirements and fulfill your reporting needs.
Project Management Professionals — Get Yourself Connected
I'm in!