Deeper Insights With Geospatial Mapping
Yes, you can visualize and simplify complex projects.
We make geospatial mapping easy. LoadSpring can host the latest and greatest in geospatial software; you don't need to worry about having the latest hardware to support it in the cloud.
Instantly access and view models remotely and on one platform.
Learn more about cloud-based/hosted BIM software today.
Call us to get a FREE demo.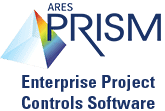 Specialized Tools | Project Portfolio Management | Estimating
Contruent Enterprise—formerly known as ARES PRISM is an enterprise project controls system that supports the execution, planning, and completion of projects. ARES PRISM Enterprise Project Controls Software. is a scalable, intuitive system that harnesses best practices and integrates all aspects of the project, including cost management, schedule, change management, estimating, contracts & procurement, and field progressing.
Specialized Tools | Project Portfolio Management | Estimating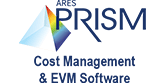 Contruent Enterprise—formerly known as ARES PRISM's award-winning cost management and earned value software, PRISM Cost, is a powerful tool that seamlessly integrates project cost data with schedules and estimates. Its built-in Primavera P6 integration makes measuring project performance and productivity using cost, hour, and quantity control elements simple. For EVM at its best and proven cost control that meets federal government reporting requirements, schedule a virtual demo of PRISM Cost.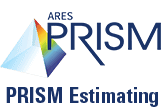 Estimating | Project Portfolio Management | Specialized Tools
PRISM Estimating (Powered by CostOS) is designed for organizations that require consistency and centralization of estimates and estimating data. With PRISM Estimating, users can create conceptual estimates for feasibility studies resulting in a range of detailed estimates that help to win work and develop sound budgets.
Estimating | Project Portfolio Management | Specialized Tools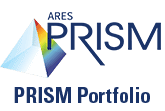 Project Portfolio Management | Specialized Tools | Estimating
PRISM Portfolio is an enterprise project portfolio management (PPM) solution that helps organizations achieve alignment between enterprise strategy and day-to-day project execution. PRISM Portfolio helps effective project organizations direct their attention and resources to the best projects and reject those that do not align with strategic objectives.
Project Portfolio Management | Specialized Tools | Estimating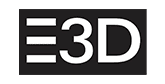 AVEVA E3D Design enables powerful visualization, clash-free, multi-discipline 3D design, and rapidly generates accurate drawings and reports to reduce costs, timescales and commercial risks of both greenfield and brownfield capital projects.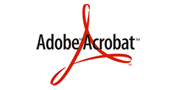 Control, combine, and create Adobe PDF documents. Adobe Acrobat enables users to prepare polished PDF files, which anyone can access anywhere at any time.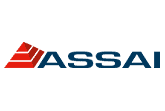 Document Management | Specialized Tools
AssaiDCMS provides a comprehensive set of solutions and tools for managing your project data, including documents, drawings, asset data, correspondence, queries, and tender details.
Document Management | Specialized Tools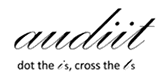 Audiit makes project information work for you. This advanced project Intel improves schedule oversight, enhances risk management, and increases data security. See beyond the surface with Auudit.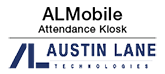 Austin Lane Technologies' Attendance Kiosk quickly captures job costing and employee attendance with fingerprint authentication and biometric face recognition. Eliminating ghost employees and buddy punching are just some ways this platform improves operational performance.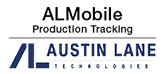 This ERP-integrated, powerhouse productivity tool tracks and measures production on job sites and projects located all over the world. ALMobile's Production Tracking integrates with Time Tracking to optimize workforce productivity.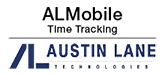 Accelerate your business' progress value with Time Tracking — an integrated management mobile solution with all the ERP tools. This productivity tool can work in the toughest conditions and is scalable for businesses of all sizes.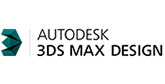 This 3D modeling and animation software provides a comprehensive rendering and compositing solution for film, games, and motion graphics artists.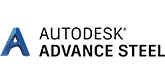 3D software for steel model design and fabrication. Advance Steel software drives collaboration between engineers and detailers, improving coordination, clarifying design intent, and reducing rework.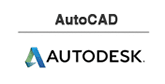 Autodesk's AutoCAD is one of the best detailing, 2D drafting, and 3D modeling platforms in the market. The software is a collection of productivity-enhancing applications for two- and three-dimensional design of physical models.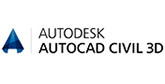 Autodesk's civil engineering design software supports BIM for enhanced civil engineering design and construction documentation. Perform faster design integration and visualization with the AutoCAD Civil 3D.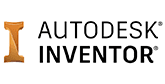 Inventor® 3D CAD software provides professional-grade mechanical design, documentation, and product simulation tools.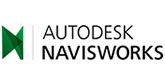 Generate a holistic review of your integrated models and data with Navisworks — a project review software for AEC professionals. Anticipate and reduce potential problems before construction with this app's advanced clash detection and model coordination, among other features.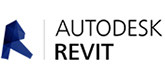 This robust architectural documentation and design software application supports MEP engineering, architectural design, construction, and structural engineering. Revit supports any multidiscipline and collaborative design process.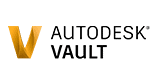 Vault product data management (PDM) software helps you manage your design and engineering data, improve collaboration, and take control of your product development processes.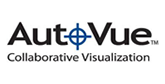 Transform your business operations with a single visualization platform for printing, viewing, and collaborating securely. AutoVue's enterprise visualization solutions allow project managers to share documents across different applications.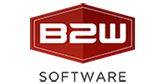 Streamline your construction project operations. B2W's Operational Networked Elements (ONE) Platform is the first suite of construction management software that offers direct insight into the construction process.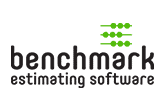 Benchmark Estimating Software is a complete front¬end business solution including estimating, quoting, marketing, progress claims (valuations), variations, project reporting, project management, analysis/intelligence and job costing.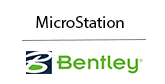 MicroStation is the computer-aided design (CAD) software that users worldwide trust for creating precise 2D and 3D drawings for infrastructure projects.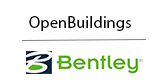 All-In-One Building Design and Energy Analysis Software.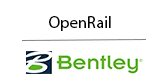 Bentley provides comprehensive track, station, yard, and overhead line electrification design to support all stages of rail design, from concept through construction, maintenance, and operations. OpenRail continues to expand on our deep experience in rail design.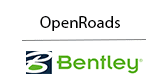 From conceptual design through detailed design, to construction and operations, OpenRoads has everything you need for successful roads and highway project delivery.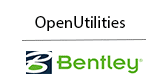 OpenUtilities enables global utilities to embrace the era of digital transformation with software applications that help streamline the design, planning, and operating processes for utility network and asset infrastructure.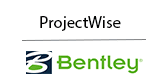 Project Portfolio Management
ProjectWise is an organization's go-to tool for design coordination. This app's design was based on project and organizational workflows. It improves project performance by integrating, data, people, and processes throughout your project's lifecycle. Share more project information securely through ProjectWise.
Project Portfolio Management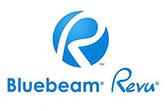 Bluebeam Revu keeps teams on the same page through the design process, helps move the project forward during construction, and preserves important project data through completion and beyond.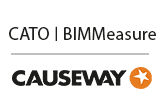 Measure directly from individual or federated drawings and models with the CATO suite's BIMMeasure. This application can measure ALL models, whether presented in 2D, 3D, or BIM format. It also integrates with CATO modules Taking-off, Cost Planning, and Billing.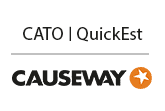 QuickEst, a part of the CATO suite, provides a better way of producing an elemental estimate. The app's accurate method analyzes and combines estimates from previous projects to help users make the necessary adjustments.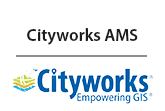 Cityworks AMS helps managers evaluate, prioritize, schedule, and track operations and maintenance work.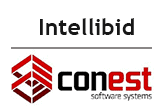 IntelliBid provides full-featured functionality to create accurate, consistent estimates quickly and easily.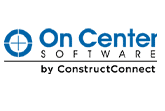 On-Screen Takeoff (OST) is a construction estimating software that calculates everything you need for your estimates on your computer screen with a few clicks and drags of a mouse. OST automatically saves your takeoff calculations for quick access to incoming change orders, and a headstart on your next bid.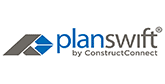 PlanSwift takeoff software for construction estimating saves time and money. PlanSwift is easily customized for you and your specific trade. Simply create assemblies of commonly used materials, waste and even labor.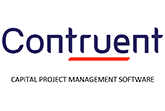 Project Portfolio Management
Contruent is the premier capital project management software solution that empowers owners and EPCs to build large construction projects with precision and speed. Contruent is faster to deliver across the project lifecycle because it integrates cost and scheduling and comes project-ready out-of-the box with 25 years of best practices built in. The result is higher accuracy, speed, and cost efficiency. Founded in 1994 as ARES PRISM and renamed with the launch of an innovative SaaS platform, Contruent operates in 26 countries and is now headquartered in Naperville, IL.
Project Portfolio Management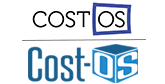 By combining traditional estimating methods with 3D BIM takeoff, 2D takeoff, and GIS embedded takeoff, CostOS® - by Nomitech, is a powerful construction estimating software that allows you to be more efficient, more accurate, and win more profitable work. From feasibility or Cost Plan to the final detailed bid all on a single cost estimating enterprise platform.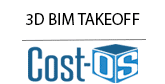 Using IFC open standards, BIM measure is fully embedded and synchronized within CostOS.  Extract quantities from 3D Models regardless of the system that generated them in order to generate a Bill of Materials in minutes. Model Objects can be associated to your resource database and man-hours to quickly arrive at a cost estimate.
2D Takeoff functions are now available in the 3D Takeoff Model. Users can create linear, area, volume, and count items as they work on the 3D Model. CostOS also allows users to load multiple 3D models and perform takeoffs from multiple files at the same time.
BIM technology has been embedded within the program since its origin.  No links, imports, or plug-ins to configure or troubleshoot compatibility within your existing estimating software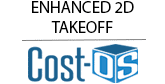 Create fully classified 3D models while doing takeoff from 2D drawings. Easily create all the necessary metadata at the same time as 2D takeoffs. A fully resource and cost-loaded model can now be exported to .IFC from CostOS. This "Disruptive Technology" has all of the data linked to the model even if there was no 3D model object in the first place. CostOS supports measurements from PDF, TIFF, JPEG, DWG, DGN, and DXF drawings.
CostOS is also fully integrated with On-Screen Takeoff. Use your existing OST takeoff and work seamlessly within CostOS to produce fast, accurate estimates.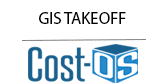 Measure quantities literally on-site with mapping tools like Google and Bing, embedded with costs. This 2D takeoff function can include land areas, perimeters or even the distance from an oil platform to shore.  Elevations and depths are provided by NASA's server giving you even higher accuracy on linear projects such as pipelines, roads, railways, and transition lines.
Combining GIS with assemblies makes it possible to draw a line on the map and automatically produce the estimate. This GIS takeoff function is priceless to early phase, conceptual estimates for infrastructure projects and site work.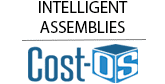 Intelligent Assemblies enable you to evaluate alternatives, optimize the design, and quickly identify the most appropriate materials and construction methods.
You can create your own models in order to "teach" CostOS to do business the way you do and capture your knowledge that can be used by other estimators.
Assemblies cut takeoff time in half, increase accuracy and eliminate omissions.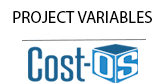 Specialized Tools | Estimating
CostOS has unmatched flexibility.  Project Variables allow you to import Excel Workbooks and customize your summary and markups.  Pricing table layouts can be customized to match any style received with additional fields and formulas added.
Users can create custom variables to account for risk, contingency, and other allowances. Distributors are used to applying markups back to estimate detail.  Use base rate buildup to affect resource rates and update the estimate.   A very robust solution but with the flexibility of Microsoft Excel.
Specialized Tools | Estimating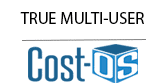 Specialized Tools | Estimating
Remote work has become a necessary part of doing business. CostOS was designed for users to experience a true multi-user environment. Using the latest SQL database technology, multiple estimators can work on the same estimate from different locations in real-time via the internet. The system works as though you were sitting at your desk in the office which creates estimate consistency across the enterprise.
Specialized Tools | Estimating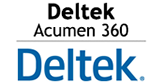 Faster project completion and recovery are easier to achieve with Deltek 360. Choose this app's scheduling acceleration and decision support solution to avoid project delays and slips.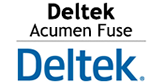 This project diagnostics software resolves and pinpoints schedule shortcomings in seconds, making it possible to execute a project seamlessly.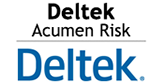 Specialized Tools | Project Portfolio Management
Deltek's cost and schedule risk analysis tool is a user-friendly tool that reduces linking schedule and cost-related risks. Capture the current state of your targeted mitigated states to analyze the cost-benefit of your mitigation steps.
Specialized Tools | Project Portfolio Management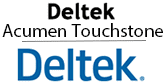 Scheduling | Specialized Tools
Deltek Acumen Touchstone provides a single, centralized repository for storing and evaluating project schedules and updates where reviews, approvals, and updates happen automatically.
When contractors and internal project teams submit monthly schedules, the reviewer first looks at the schedule quality. For example, did the user fix the missing relationships that were incorrect last month? If not, they may have to send the user a note reminding them again to fix the issue. Reviewing schedule quality for each submitted schedule is a time-consuming process. In addition, reviewers may have different interpretations of the criteria which leads to data and reporting inconsistencies.
With Touchstone, requirements and criteria are automatically and consistently enforced. This allows all project stakeholders to work from the same set of criteria which saves time, enforces schedule quality rules, and provides unprecedented project insight.
You can customize quantitative and qualitative measures (metrics) to fit your individual projects. For example, a construction company that builds bridges, schools, and roads may have a different set of metrics for each type of project.
Scheduling | Specialized Tools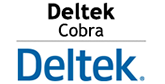 Specialized Tools | Estimating | Project Portfolio Management
Estimating earned value and cost management is easier with Deltek's Cobra. This easy-to-use but powerful system manages project costs, analyzes budgets and forecasts, and measures earned values.
Specialized Tools | Estimating | Project Portfolio Management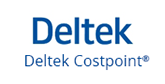 Government contractors use Deltek's Costpoint — an industry-leading ERP software — to manage business and manufacturing intelligence, labor management, and project accounting while improving efficiency, visibility, and profitability.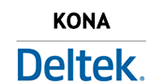 Deltek's Kona boosts business productivity with the power of social collaboration. Secure your data in a collaborative and secure location. With Kona, you can also remove and onboard users, control permissions, and add storage at any time.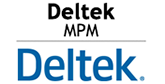 This earned-value management application provides a simple platform with easy-to-install programs. The MPM is capable of handling small projects and large multi-year and multi-billion dollar projects.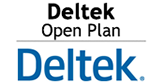 Specialized Tools | Project Portfolio Management | Scheduling
The most scalable project scheduling and planning application available, Deltek Open Plan is specifically designed for professionals working on large projects.
Specialized Tools | Project Portfolio Management | Scheduling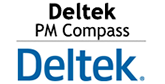 Estimating | Project Portfolio Management | Specialized Tools
PM Compass offers better project control, stronger program management, and more. Complete with built-in data-mining capabilities and a role-based dashboard, this platform serves as your project's "command center."
Estimating | Project Portfolio Management | Specialized Tools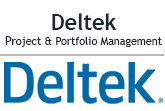 Access critical firm-wide and project information in one central location with Deltek Deltek Project & Portfolio Management. With accurate business information at your fingertips, you can successfully lead your organization—ensuring productivity and managing risk.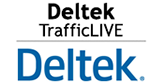 Transform your organization's performance and profits by avoiding over-servicing, overruns, and re-works.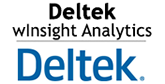 Estimating | Project Portfolio Management | Specialized Tools
Gain complete project visibility with Deltek's wInsight Analytics. Available in the Cloud, this platform provides an intuitive analysis of your project's performance data. With just a few clicks, users gain access to valuable information immediately.
Estimating | Project Portfolio Management | Specialized Tools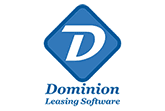 LeaseComplete© is a comprehensive lease & loan accounting and asset management system with a robust feature-set capable of supporting equipment, consumer, and specialty credit portfolios.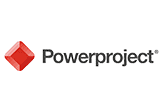 Project Portfolio Management | BIM | Scheduling
Powerproject was designed to support the way construction planners work and has evolved over many years with input from our users to meet the requirements of the industry. Easy-to-use, yet extremely powerful, it is the software of choice for thousands of construction professionals throughout the world.
Project Portfolio Management | BIM | Scheduling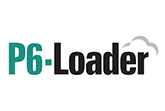 The Emerald P6-Loader is a flexible and secure solution that automates Primavera P6 data extraction, loading, and updating.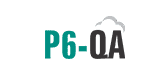 Specialized Tools | Scheduling
Emerald's P6-QA tool removes the burden of manual schedule and business process analysis by automatically identifying deficiencies in Primavera P6 schedules based on scheduling best practices, industry standards, such as the Defense Contract Management Agency's (DCMA) 14-point assessment, and user introduced business process requirements.
Specialized Tools | Scheduling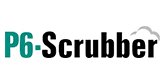 Specialized Tools | Document Management
Emerald's tool to help import XERs and XMLs with ease.
Specialized Tools | Document Management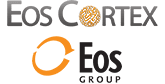 Business Intelligence | Specialized Tools
Eos Group's next-generation project history solution is based on big data, cloud technology, and predictive analytics. Transform your historical cost data into a strategic corporate asset.
Business Intelligence | Specialized Tools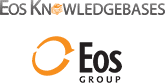 Eos Knowledgebases are built to serve as a library of definable construction activities based on historical and industry standard information. Knowledgebases include automation through Smart Assemblies and Models in the form of estimating methodologies. The Eos Knowledgebases include the High Voltage, Process Piping, and Natural Gas Knowledgebase.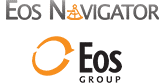 Eos Group's next-generation estimate management system designed to work seamlessly with Sage Estimating SQL and Eos Cortex Project History. Eos Navigator provides the tools that today's organizations need to manage the estimating process across the enterprise.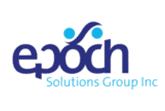 EpochField works as a foundation for your network and asset workflows, enabling enterprises to digitally transform, automate and streamline their field service operations, from the frontline to third-party, back-office systems.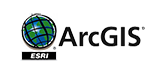 Connect locations, people, and data using interactive maps. Work with ArcGIS Online's smart, intuitive, and data-driven analysis tools. ArcGIS enables site selection, data analysis, and route optimization.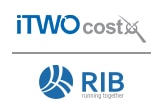 A powerful project costing tool, CostX enables estimators to use the most advanced electronic takeoff system while embracing the BIM technology. It also reduces take off time by up to 80 percent.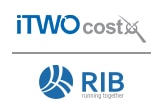 iTWO costX's complete estimating solution offers seamless integration of 2D and 3D takeoff, customizable reporting, and estimating. Unify your practices for a streamlined performance.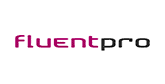 Project Portfolio Management
Software products and custom solutions to enhance, optimize and simplify the daily work of PPM Administrators and Project Management Offices.
Project Portfolio Management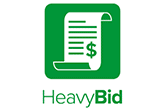 HeavyBid construction estimating software is designed to bid work across all civil industries and disciplines including earthwork, underground, highway, pipeline, mining, concrete, plants, and other heavy construction.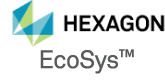 Specialized Tools | Project Portfolio Management
EcoSys™ offers the best practices for seamless full lifecycle project management, which includes capital budgeting, forecasting, and planning. Enterprise Project Performance software for portfolio, project, and contract management. Maximize returns and margins for every project across your organization.
Specialized Tools | Project Portfolio Management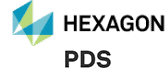 PDS® is a comprehensive, intelligent computer-aided design/engineering application.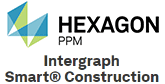 Project Portfolio Management | Specialized Tools
Intergraph Smart® Construction is construction management software that helps plan and manage fabrication and construction projects. Smart Construction delivers the most up-to-date information needed so you can get the most from construction planning software.
Project Portfolio Management | Specialized Tools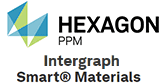 Specialized Tools | Project Portfolio Management
Intergraph Smart® Materials is an integrated software solution for end-to-end materials management. Materials management solutions provide a common collaboration platform and project workbench for all supply chain partners.
Specialized Tools | Project Portfolio Management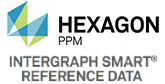 Specialized Tools | Project Portfolio Management
Intergraph Smart® Reference Data is the software tool for maintaining catalog and pipe specifications for Intergraph Smart® 3D, Intergraph Smart P&ID, Intergraph Smart Isometrics, Intergraph Smart Materials and other Hexagon solutions. Enjoy web or desktop access to a common database located at a single location from any other location. Enable global work share of reference data along with centralized control. Take advantage of integrated change management and exception handling.
Specialized Tools | Project Portfolio Management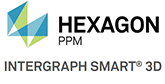 Specialized Tools | Project Portfolio Management
Intergraph Smart® 3D – a next generation, data-centric, rule-driven solution – is specifically designed to deliver mission-critical requirements. It breaks through barriers imposed by traditional technologies to enable a truly iterative engineering design environment. Smart 3D provides all capabilities needed to design plant, marine, and materials handling facilities and then maintain their 3D "as-built" representations, which offers a competitive edge to all businesses.
Specialized Tools | Project Portfolio Management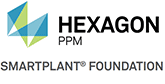 Project Portfolio Management | Specialized Tools
SmartPlant Foundation is the Hexagon PPM division's total solution for plant information management. It ensures secure access to plant information, including engineering designs, vendor data, purchase orders, RFQs, specification sheets, and all ancillary documents.
Project Portfolio Management | Specialized Tools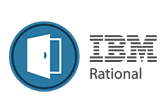 Project Portfolio Management
Rational® DOORS® is a leading requirements management tool that makes it easy to capture, trace, analyze, and manage changes to information. Control of requirements is key to reducing costs, increasing efficiency, and improving the quality of your products.
Project Portfolio Management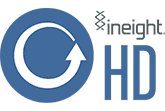 Hard Dollar's real-time integration with Microsoft® Project or Primavera® allows you to make changes one time and simultaneously update the budget and schedule. No more copying and pasting, no more importing and exporting.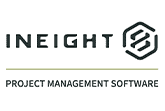 Project Portfolio Management
Increase productivity and minimize risk with InEight's cloud-based construction project management software. Solutions span projects from design to estimate and from field execution to turnover for a complete portfolio of capital project management software for enterprise-wide digital transformation.
Project Portfolio Management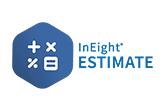 InEight Estimate streamlines your project's estimating process to produce bid proposals and estimates with complete confidence. This system sets the standard for performance, accuracy, and multi-user collaboration.


Specialized Tools | Project Portfolio Management
InVizion helps asset-intensive organizations enhance and leverage their existing enterprise systems, such as asset management and project portfolio management (PPM). This software easily integrates data from disconnected enterprise systems for accurate tracking, planning, and reporting.
Specialized Tools | Project Portfolio Management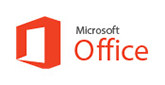 Powerful and easy-to-use, this productivity suite comes with database applications that help users stay organized, save time, and quickly accomplish routine tasks.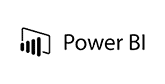 Find answers to your most important business questions in minutes with Power BI. Get more from your data with analytics solutions. Business Intelligence • Unified Reporting • Analytics Solutions • Data Insights.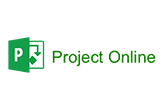 The perfect solution for enterprise resource sharing, Project Online Professional combines robust project management tools with power, usability, and flexibility.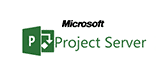 View, analyze, report, create — do anything with your Office Project Web Access. The platform provides a simple web interface that enables users to access different productivity-enhancing functions.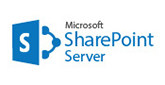 For easy and efficient collaboration, use the SharePoint Server. This app provides a single and integrated location where workers and employers can efficiently collaborate with other team members. Manage your content and workflow to leverage business insight.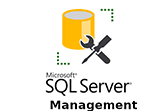 SQL Server Management Studio (SSMS) is a software application that is used for configuring, managing, and administering all components within Microsoft SQL Server.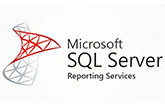 SQL Server Reporting Services (SSRS) is a server-based report generating software system. It is part of a suite of Microsoft SQL Server services, including SSAS and SSIS. Administered via a Web interface, it can be used to prepare and deliver a variety of interactive and printed reports.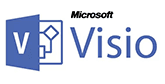 Visualize and simplify complex processes and systems with Microsoft's powerful diagramming tool. Visio 2013 is a comprehensive platform that enables IT and business professionals to explore and share complex information.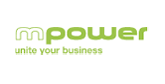 mpower is a project performance and cost management system developed and designed for use in construction, engineering, operations, and maintenance environments.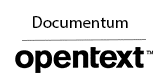 OpenText™ Documentum™ offers a broad set of capabilities to manage and extract value from content of all kinds across the enterprise. Its industry-leading enterprise content services allows organizations to establish control of their critical information with a single source of the truth, simplifying access to the most recent, approved business content.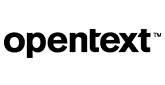 OpenText™ Content Services is a key part of any company's information management strategy, connecting information from across the enterprise with the people and systems that need it. The enterprise content management software drives personal productivity with simple, intuitive tools and user experiences and process productivity through full integration with lead applications such as SAP® and Microsoft®.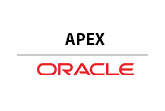 Oracle Application Express (APEX) is a low-code development platform that enables you to build scalable, secure enterprise apps, with world-class features, that can be deployed anywhere.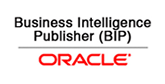 This reporting solution allows users to manage, author, and deliver reports faster than when using traditional tools. Use your web browser or other desktop tools to create interactive management reports and customer-related documents.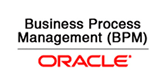 Adds enhanced workflow functions.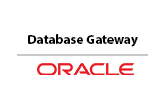 Oracle Database Gateway provides the ability to transparently access data residing in a non-Oracle system from an Oracle environment.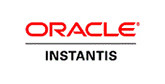 Project Portfolio Management
Instantis EnterpriseTrack is a PPM solution trusted by business and IT process leaders. Improve financial performance and strategy execution with the platform's efficient work and resource management features.
Project Portfolio Management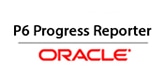 Formerly known as Timesheets, this web-based tool is for communication and time-keeping.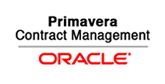 Project Portfolio Management
Formerly known as Contract Manager and Expedition, this software serves to control construction documents for project teams. With Primavera Contract Management, up-to-date and accurate information is always accessible.
Project Portfolio Management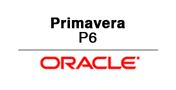 Project Portfolio Management | Scheduling
Formerly known as P6Web, this application is capable of handling multifaceted and highly sophisticated projects. Schedule, plan, and control individual programs and large-scale projects with this tool.
Project Portfolio Management | Scheduling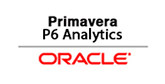 Forecast costs, uncover trends, and discover the root of operations-related issues with the Primavera P6 Analytics. With this application, you can easily correct problems throughout any project's lifecycle and make better project portfolio decisions.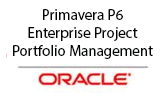 Project Portfolio Management | Scheduling
Also known as P6 or EPPM, this app provides users with comprehensive resource and project management tools. It also allows users to access project management data via the Internet.
Project Portfolio Management | Scheduling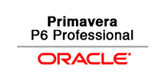 The former P6 Client, Planner/Scheduler tool is now a Windows-based module delivered via Citrix through SpringBoard.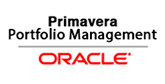 Project Portfolio Management
A leading portfolio management software solution, Primavera Portfolio Management can effectively manage any type of portfolio, from start to finish, with real world enterprise scalability, unique functionality, and unlimited configurability.
Project Portfolio Management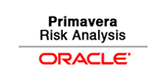 This risk analytics solution offers a full-lifecycle schedule and cost-risk analysis solution for better project portfolio management. Assess your project schedules and embed risk models seamlessly.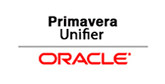 Project Portfolio Management
This in-class, cloud-based platform is the best solution for project delivery, capital planning, cost control, and real estate management. Primavera Unifier provides governance and unity across all of your project's phases.
Project Portfolio Management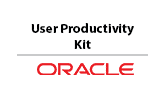 Oracle User Productivity Kit (UPK) provides a collaborative development environment to create system related assets that are used throughout the project lifecycle.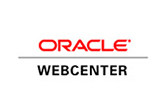 WebCenter - formerly known as Universal Content Manager (UCM). Offers document control features for Contract Management.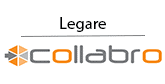 Project Portfolio Management
With Legare, your team spends less time cutting and pasting and more time planning and maximizing their use of your project management software.
Project Portfolio Management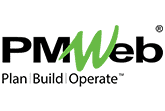 Project Portfolio Management
PMWeb's best-in-class Construction Program Management Software Solution was built from the ground up for owners and construction professionals to handle the entire Plan, Build and Operate lifecycle needs in an easy-to-use web-based platform.
Project Portfolio Management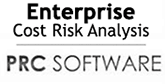 This web-based solution determines cost drivers, cost contingency, and risk hotspots. Apart from simulating estimate costs, it can seamlessly import files from Microsoft Excel, Project, and Primavera P6.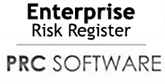 PRC's Enterprise Risk Register is a web-based solution that promotes better tracking of risks at the project and portfolio level. Get full audit logs for all risk updates to ensure your project is in good health.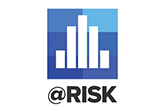 @RISK helps both Fortune 100 companies and private consultancies paint a realistic picture of possible scenarios. This allows businesses to not only buffer risks, but also identify and exploit opportunities for growth.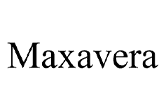 Maxavera is an integration software solution that communicates and connects multiple systems together. It transfers all necessary information such as work orders, operation/task lists, work center, personnel, and equipment details, and past and active permits, between systems.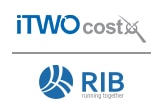 Estimating | Specialized Tools
iTWO costX® is a game-changer for the modern construction industry. This complete estimating solution offers seamless integration of 2D and 3D takeoff, customizable reporting, and estimating. Unify your practices for a streamlined performance.
Estimating | Specialized Tools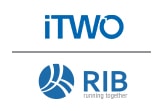 BIM | Specialized Tools | Scheduling
RIB iTWO is the future of BIM estimating, planning, project controls, and cost management. The software complements the ACE industry's traditional processes with interactive, model-based graphic processes.
BIM | Specialized Tools | Scheduling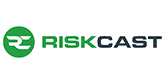 Riskcast Solutions is software focused on productivity and forecasting for the construction industry.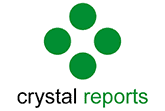 Crystal Reports is a business intelligence application, marketed to small and medium businesses by SAP SE. Easily create BI reports for colleagues, customers, and partners in the format of their choice with SAP Crystal Reports.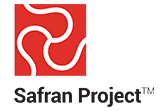 Project Portfolio Management
Integrated project management tools for complex capital projects, turnarounds, and operational maintenance.
Project Portfolio Management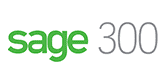 All-in-one business management software.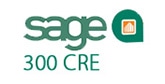 Enhance your construction accounting system with Cloud and mobile capabilities. Sage 300 CRE is an integrated property management and construction software that defines the risk management process for subcontractors.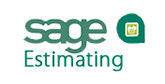 Accelerate your estimating process with a leading estimating software in the country. Sage Estimating helps you create more accurate cost estimates in less time while increasing your bid-to-win ratio.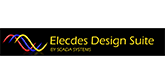 By integrating with off-the-shelf CAD software, EDS extends powerful design capabilities with electrical concepts, allowing engineers to think and work in terms of "breakers, circuits, and terminal strips", rather than "circles, lines and arcs".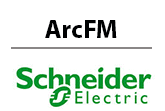 Schneider Electric's ArcFM™, a powerful extension of Esri's ArcGIS® platform, provides a graphical, data-rich environment and supports map-centric, intuitive modeling, design, maintenance, and management of facility and land base information for electric, gas, water utilities, and telecommunications providers.


ScheduleReaderTM is a standalone viewer for XER, XLS and XML schedules. It is an independently developed reader product that can be used alongside Oracle® Primavera P6 to deliver detailed insights and interactive overview of project data to all parties involved in a project. The software allows users to dynamically view and analyze schedule data, create graphical reports and communicate project progress.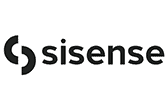 Sisense Fusion is the leading AI-driven embedded analytics platform that infuses intelligence at the right place and the right time, every time.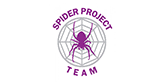 Specialized Tools | Scheduling | Project Portfolio Management
Spider Project is powerful professional project management software. The unique features of Spider Project include Quantity Based Scheduling, Conditional Scheduling, Skill Scheduling, Cost and Material Leveling, Resource Critical Path Calculation, Cash and Material Flow Calculation and Management, Trend Analysis, Intelligent Risk Simulation and Analysis, Calculation of Success Probability Trends, Management of Project Time and Cost Buffers, Application of Corporate Norms, Management of many Parallel Budgets, Multiple WBS and many others.
Specialized Tools | Scheduling | Project Portfolio Management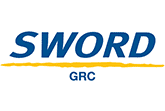 Risk Management software for enterprise risk and project risk management. Highly configurable and flexible to provide a single view of risk.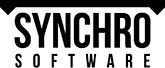 This award-winning 4D BIM and construction project management software gives project managers the ability to visualize, plan, optimize, and track projects in a single platform.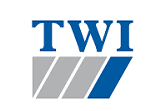 Project Portfolio Management
The software saves time, improves the quality of documentation and decision-making, and helps to ensure the safety and integrity of welded joints.
Project Portfolio Management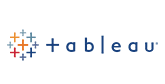 Tableau helps people see and understand data. With built-in visual best practices, Tableau provides limitless data exploration without interrupting your flow of analysis.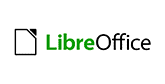 LibreOffice is a free and powerful office suite, and a successor to OpenOffice.org (commonly known as OpenOffice). Its clean interface and feature-rich tools help you unleash your creativity and enhance your productivity.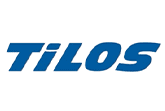 TILOS Is A World-Class Solution That Fixes What's Wrong With Traditional Linear Project Planning Methods.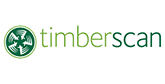 TimberScan® software automates every aspect of the accounts payable process, including data entry, approvals, and reporting. It eliminates manual-processing risks, and ends the relentless paper-chase that hampers timely invoice approval.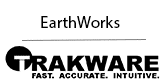 EarthWorks is powerful, easy-to-use and affordable excavation estimating software.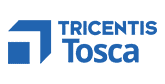 Tricentis Tosca optimizes and accelerates end-to-end testing of your entire digital landscape. Its codeless, AI-powered approach accelerates innovation across your enterprise by taking the bottlenecks out of testing and the risks out of software releases.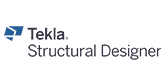 Seamlessly combine design and analysis into one easy and efficient single model-based process. Deliver safe, effective and rationalized design quicker than before, regardless of structural material.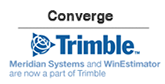 Also known as the ePM, Trimble is a web-based project management and construction document tool for capital projects.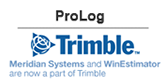 Project Portfolio Management
Prolog is a Windows-based configurable management tool for office and field management, purchasing, cost control, and collaboration. This application offers complete transparency to stakeholders and brings all project information together for better decision making.
Project Portfolio Management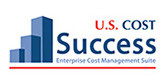 This web-based estimating software gives business owners total control — from the earliest feasibility estimate to the final details.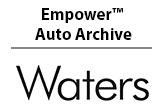 Empower™ AutoArchive software automates the project backup process and provides a mechanism to locate samples after they have been archived. You can easily retrieve archived data because samples are logged when they are generated and their location is tracked as they move through their life cycle.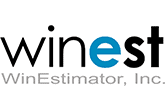 WinEst has been dedicated to bringing its clients powerful, accurate, and flexible cost-estimating software.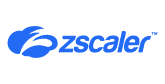 Leveraging the largest security cloud on the planet, Zscaler anticipates, secures, and simplifies the experience of doing business for the world's most established companies.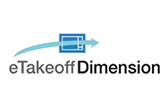 eTakeoff Dimension software quickens the pace of accurate takeoffs with sophisticated assemblies, a patented symbol search for auto counting, innovative work breakdown capabilities, cutting-edge database technology, and more.


This schedule analyzer makes it easy for users to identify and correct schedule problems. Users gain access to the popular DCMA 14-point schedule assessment and over 80 additional metrics and schedule health checks.


Specialized Tools | Estimating | Project Portfolio Management
EVMS forProject is an advanced, enterprise-class software designed for flexibility, performance, and security. The tool works well with planning and scheduling tools, such as Microsoft Project, Microsoft Project Server, and Oracle Primavera P6.
Specialized Tools | Estimating | Project Portfolio Management
Get the most out of your geospatial without the hassles of hardware restrictions, downloads, installations, or updates. We handle the details, so you don't have to.
Common uses for geospatial:
Built-in Geospatial
Not only do we host specialized geospatial applications like ArcGIS, but LoadSpring Cloud Platform has built-in, custom geospatial capabilities as well. LoadSpring Cloud Platform uses geospatial mapping to display multiple data layers from your hosted applications, all in a familiar world-map format. It's the faster, more automated way to evaluate productivity ranked by cost performance index (CPI), schedule performance index (SPI), and other key performance indicators (KPIs).
Geospatial data types tracked in LoadSpring Cloud Platform include:
Project budget
Planned duration
Start/finish time
Project completion percentages
Cost and schedule status
Earned value metrics
Risk assessment
Photographs and documents
Safety incident counts
…and more
Geospatial mapping moves your enterprise into a new realm of data visualization. Instantly access and view models remotely on one platform.
Connect locations, people, and data using interactive maps. Work with ArcGIS Online's smart, intuitive, and data-driven analysis tools. ArcGIS enables site selection, data analysis, and route optimization.
X
I Want to Know More
Please send me more information about
Let's Talk
Our real, live experts can help you navigate our Cloud Project Management platform and make your job faster, easier and more efficient.
Reach Out
(We won't bite)