Safeguarding Your Financial Services Projects
The more you share financial data, the greater the potential paranoia. That is, unless you have LoadSpring's legendary data protection to give you more peace of mind and profitability.
Contact Us
The Best Financial Investments Are Made Securely
Our Kryptonite-grade security firewalls let us extend our secure framework to your entire suite of applications. Get easy provisioning of team members sharing data inside or outside your circle of trust. Sleep tight.
Managing Apps and Expectations
You can expect – and get – a higher level of speed, flexibility, and protection from the brainy Cloud gurus at LoadSpring. Our safe and simple LoadSpring Cloud Platform makes it all possible.
Prevents and resolves security threats and vulnerabilities
Reliable access for remote users, vendors, and consultants
Provides scalable software solutions and more efficient app administration
The latest technologies and upgrades to support long-term projects
Cuts IT department overload and delays
Global Clients & Projects
Check out our global customers and their awesome projects.
Click any icon for details.
Our Financial Services Customers
A few examples our solidly-secured financial customers who will never, ever need to shout, "where's the money?!"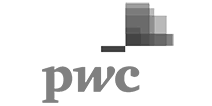 Other Areas of Expertise
The buck may stop here, but our expertise in myriad industries doesn't.
Energy/Utilities
City/State & Transportation
Manufacturing & Heavy Equipment
Healthcare/Life Sciences
Let's Talk
Our real, live experts can help you navigate our Cloud Project Management platform and make your job faster, easier and more efficient.
Reach Out
(We won't bite)