LoadSpringMobile
This streamlined interface for personal electronic devices lets field teams view and interact with advanced project management software anywhere. They can update and share data from hosted apps, without the need for full application licenses.
Get the Brochure
What You See is All You Need
LoadSpringMobile displays each app on a clear, uncluttered screen – devoid of anything you don't need on the road.
Use any mobile device to access and manage project info, support cases and teams
Increase productivity and data flow across your entire team
Connect to multiple environments and databases
Field teams see only what's needed to report on status
Streamlined business process keeps jobs running smoothly
Interfaces with existing apps like P6 and CM
Simplicity is the Key
Cloud Project Management tools are useless if people don't use them. So we made LoadSpringMobile wildly easy to use.   LOG IN using any personal electronic device SELECT A FUNCTION and it defaults to your project. Or, choose between projects GET MOVING: Harness P6 to view, edit, initiate activities, start, finish and evaluate progress. Access CM to review, manage and add RFI's, submittals and issues with just a few gestures
Take a Peek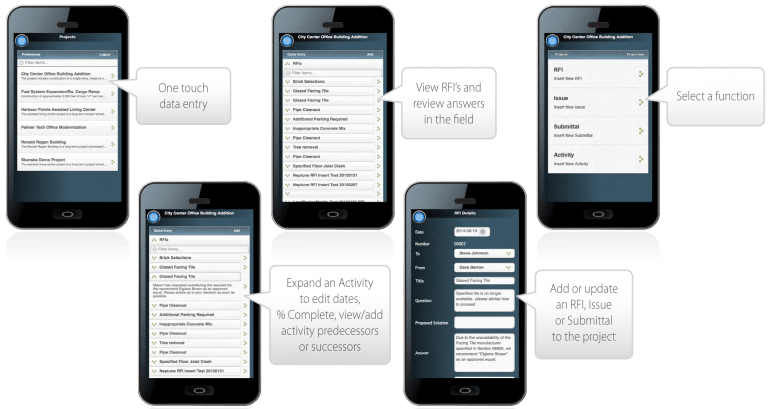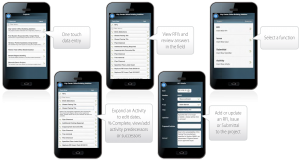 LoadSpringMobile streamlines the status, capture, and approval cycle of Oracle Primavera P6, CM and more.
Updates from the field can be inserted directly
Client-specific fields and forms are also available
Our team can customize the look and feel of your key screens
Let's Talk
Our real, live experts can help you navigate our Cloud Project Management platform and make your job faster, easier and more efficient.
Reach Out
(We won't bite)