Instantis EnterpriseTrack Project Portfolio Management – An Overview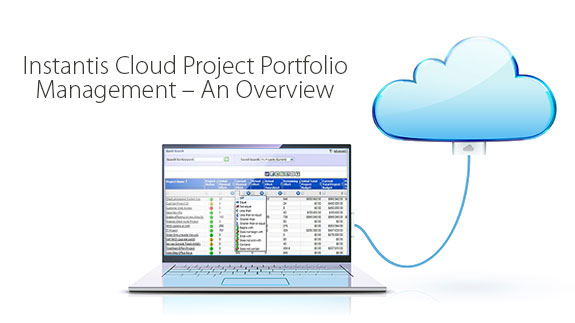 Instantis EnterpriseTrack (by its full name) is fundamentally about two things. The first is an enterprise-wide view of all projects being managed. The second is to do this is in a way that connects IT and the rest of the business. In its cloud-based version, Instantis EnterpriseTrack brings IT departments and PMOs (project management offices) the capability to improve both delivery against strategic objectives and financial management. The emphasis is on a solution that spans the whole of corporate project portfolio management, while remaining affordable, rapid to deploy and easy to use.
An IT Governance Angle
Instantis EnterpriseTrack is positioned as a project portfolio management (PPM) platform to cover all project types and complexities. It answers the requirements of corporate leaders to understand and plan for opportunities of portfolio leverage, risk reduction and effectiveness. It's also a PPM answer to IT governance needs. This is because it helps senior management understand the nature and impact of project schedules and constraints, and lets IT make a real contribution to enterprise success.
Aligning Projects with Business and IT Priorities
The Instantis solution is designed for business and IT strategy-driven project portfolio management. The Strategy Manager module allows enterprises to define strategic goals and initiatives in a hierarchically organized portfolio. That means that activities are driven top-down. This in turn ensures that projects are aligned with business priorities and IT strategic initiatives. The Applications Manager module tracks portfolio of IT applications with their usage, cost and performance for project management lifecycle decisions. It also gives the IT department the power to manage and include further IT portfolio types including applications, assets, services, investments and vendors.
Project Management and Additional Modules in Instantis EnterpriseTrack
Instantis EnterpriseTrack then provides the following groups of functionality for portfolio project management:
Demand Manager. Streamlines workflow, prioritization, resource scoping, and approval processing.
Capacity Manager. For resource optimization with scenario ('what if') planning.
Resource Manager. For resource visibility and allocation control.
Project Manager. Best practice application of different methodologies with flexible drill-down capability to manage varying numbers of levels of work.
Knowledge Manager. Leverages a database of PM best practices, documents, templates and tools.
Financials Manager. Tracks planned and actual costs, budgeting, capitalization and expenses.
Metrics Manager. For non-financial indicators such as defects, service levels and other user-defined parameters.
Opening Up Channels of PPM Communication
In addition, Instantis EnterpriseTrack has two modules to enhance collaboration and social networking between users. Its Enterprise Stream module lets PPM practitioners and stakeholders across the organization exchange comments and ideas on improvements to project management and portfolio synergies. And its Idea Manager module is the equivalent of an automated project 'suggestions box' with an online portal for capturing ideas and filtering requests.
Instantis EnterpriseTrack, P6 EPPM and Fusion
Oracle also has other 'enterprise project portfolio management' (EPPM) solutions. P6 EPPM is positioned as 'Execution-level' PPM helping groups such as R&D, manufacturing, operations and capital projects (including construction) rationalize and optimize their portfolio management department by department. Oracle Fusion PPM plays a similar execution-level role for IT itself, professional services groups and corporate entities such as marketing, sales and finance. Instantis Enterprise Track then provides overall EPPM capability from strategic corporate business objectives downwards.