Mobile Mapping and Map-Based Data Collection to Improve Project Performance

By LoadSpring Solutions, Inc.™ and Ty van den Akker, Director of Commercial, State, and Local Government Services at Critigen.
If you haven't checked out mobile map-based tools in the past year, it's time to look again. Mobile mapping platforms have leapt forward recently, with increasingly sophisticated, configurable and inexpensive platforms making their way to standard smartphones and tablets. Sophisticated mobile applications for field data collection, inspection and progress reporting no longer require expensive specialized hardware, clunky, hard-to-configure software, or highly trained survey specialists to operate in the field. All you need are a quality Cloud hosting provider and a savvy geospatial programming team.
Productive Field Crews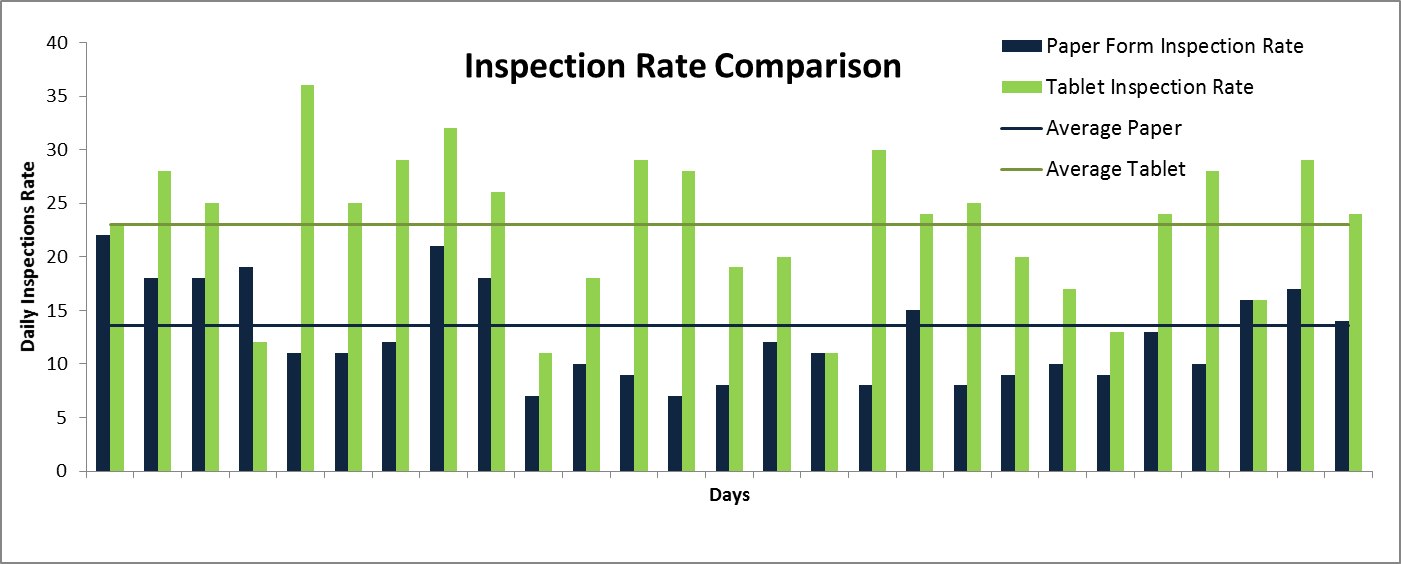 Figure 1 shows a 64% average increase in one project's inspections productivity after switching from paper to map-based inspections.
Leading edge engineering, facilities and environmental firms are increasingly turning to map-based applications to facilitate end-to-end management of critical project data. These applications are driving improvements over both paper and now-antiquated electronic processes. The project above realized the increase in inspector productivity in two primary ways:
Reduced both data entry and quality control time by 50%.
By showing both the asset and the user's current location on the map, it becomes easy to identify the proper asset and to link field data back to enterprise databases and applications. By enabling fast, error-resistant location of the correct asset and making it easy to enter correct values, mis-keyed asset identifiers and values become a thing of the past, and blank or illegible fields on inspection forms no longer require return visits.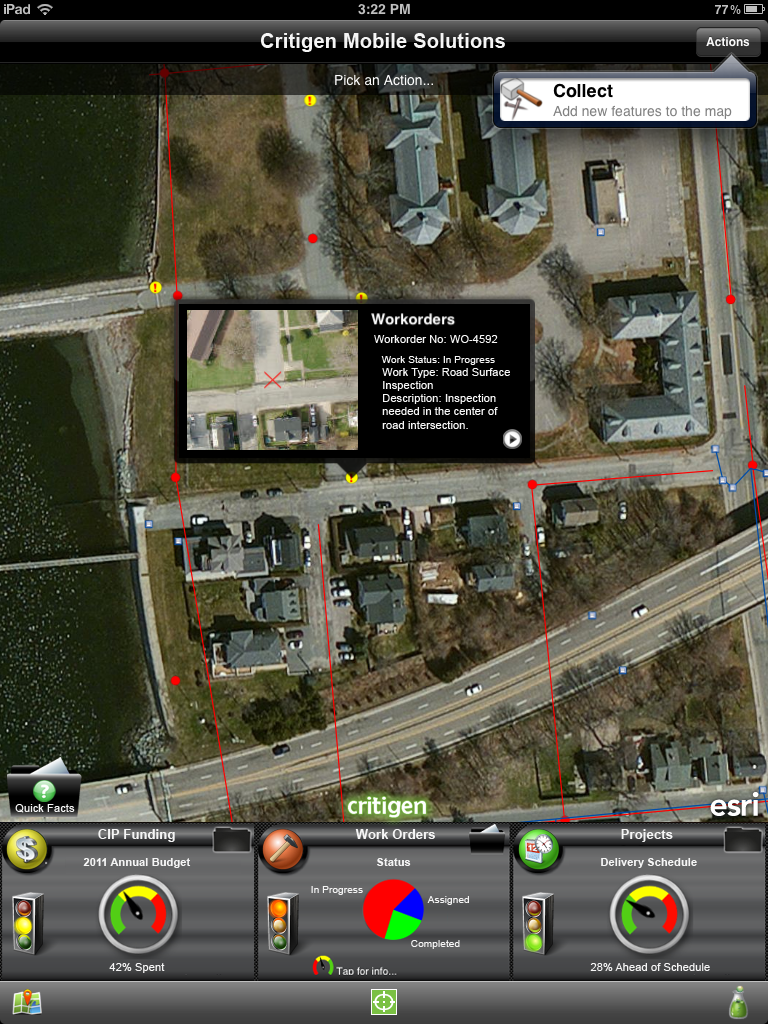 Figure 2: A mobile application with details of a stormwater system and open workorders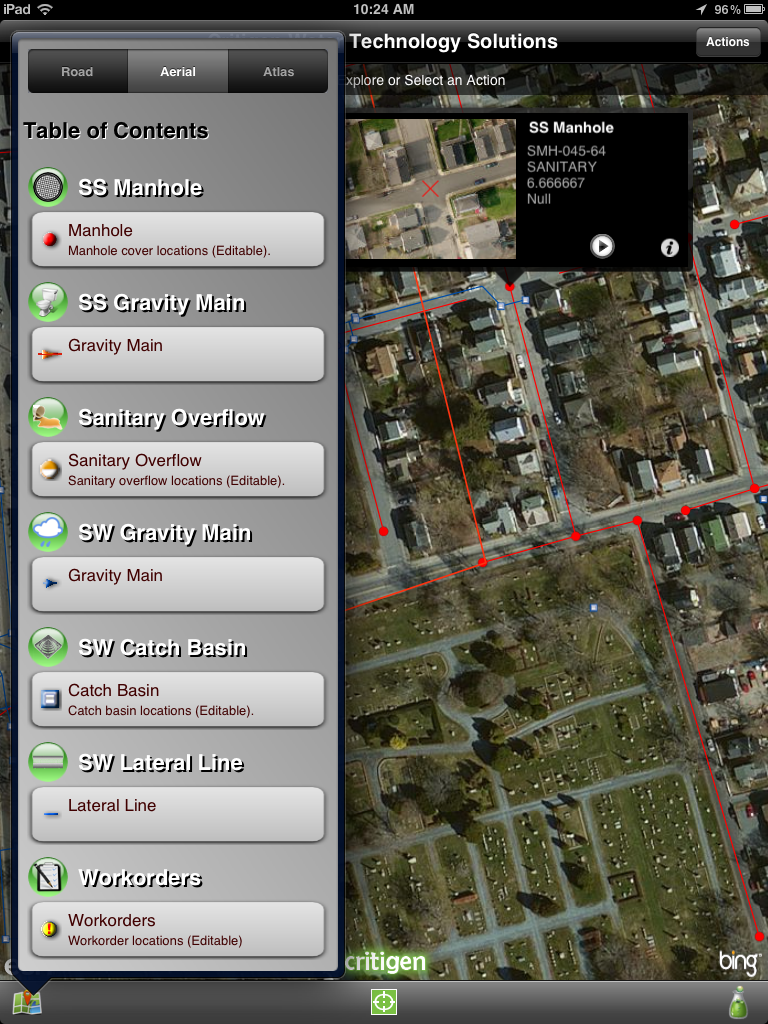 Figure 3: The same mobile application in infrastructure view, showing the available types of data (mains, catch basins, manholes, etc.) and the details of a manhole with the ability to play video taken starting at that manhole.
Slashed office preparation time by 96%.
Having data in an online system and all available through the mobile mapping tool meant inspectors could access all the information they needed immediately and from the field. Equally important, when a planned site was unavailable, field teams used the map to identify a nearby site, know that it had not yet been completed, and pull all the information they needed to work on that site instead. There was no need to return to the office for routing, plans or other information.
Accurate, Instant Progress Reporting
Enterprise-class data storage and management is at the core of Esri's ArcGIS Platform used by Critigen and LoadSpring to deliver map-based mobile tools to projects. That allows data collected on the mobile device to be transmitted instantly to project or departmental server, or when connectivity is regained after being offline. As those data arrive at the server, operations or project managers literally have the ability to watch asset's "dots" on their centralized map turn green as inspections or reports are completed by multiple field crews. Critigen builds such real-time applications and provides integrated dashboards that provide up-to-the-minute field-verified progress statistics. These dashboards take the guesswork out of "statusing" projects and allow managers to quickly spot and correct negative trends that could result in fines or liquidated damages.
Fully-customized to match your workflow
Modern mobile mapping platforms provide both simple configurable tools to facilitate inexpensive deployment and full Application Programming Interfaces (API). APIs allow Critigen to build custom applications that match your organization's specific workflows, data structure and personnel needs.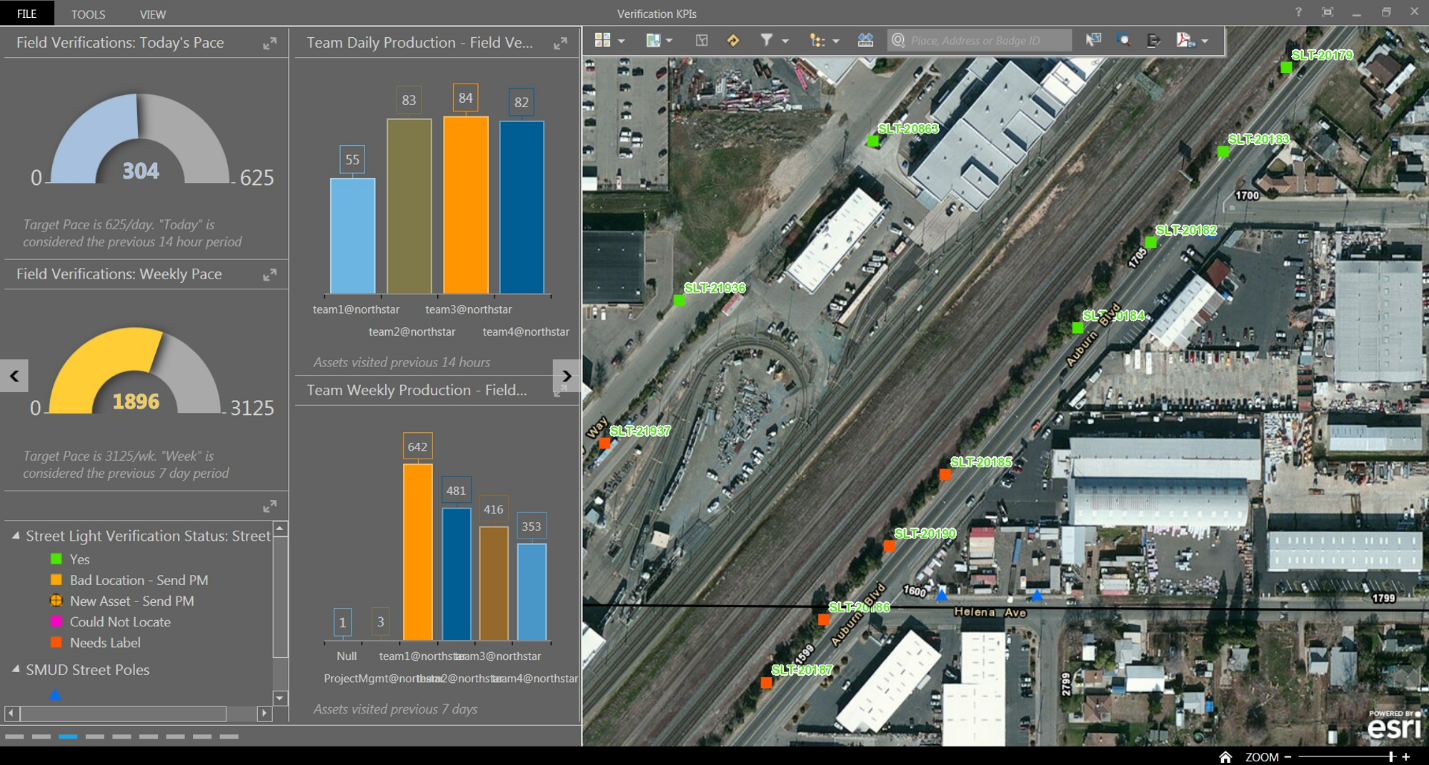 Figure 4: A tablet and browser-compatible dashboard tracking the progress and productivity of field teams.
Perhaps the most significant revolution of the last few years is the ability to run custom mapping applications on consumer hardware – iPads, iPhones, Windows, and Android tablets and phones. This eliminated the need to procure specialized, expensive hardware for field teams and reduces training and other deployment costs. Many applications can even be developed once and self-adjust to phone-sized screens and desktop browser-sized screens. These advantages can drive down the costs of acquisition, deployment, and training in addition to making field activities more accurate and efficient.
Cloud-based for integrated views and global access
LoadSpring hosts Esri's server-based enterprise GIS software that makes these mobile applications possible. The SpringBoard™, LoadSpring's enabling technology for Cloud-based Project Management, allows mobile devices from all authorized team members anywhere on Earth to access all their applications with a single sign-on without granting access to your corporate network. Key project, status, and field data can all live together in the SpringBoard where data can be assembled, analyzed and integrated.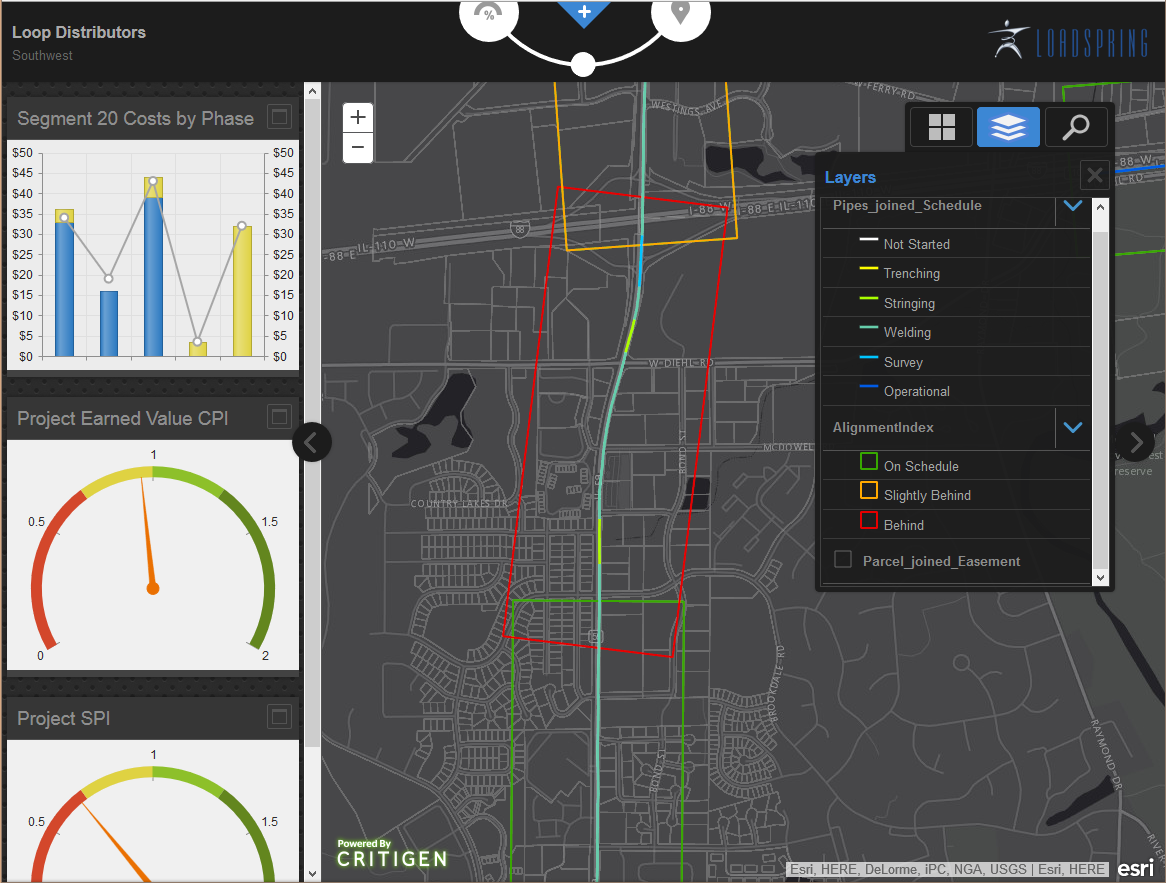 Figure 5: An iPad or Browser-compatible application that displays the status of installation of gas distribution pipe per updates received from the field
Critigen helps LoadSpring customers leverage this environment where Project Management and Esri ArcGIS tools live side-by-side. Critigen leverages Esri's server technologies and their deep knowledge of Primavera and other project management systems to integrate results and progress data provided by mobile tools to deliver project and program dashboards. These dashboards can integrate progress reporting, schedule status, asset management & mapping, document management and other project systems.
For more information on how to arm your program with productivity enhancing map-based mobile tools, contact your LoadSpring Sales Representative or Critigen.