Legendary Global Support
Our support pros not only become an extension of your IT team, they practically ARE your IT team. They grab onto a problem like attack dogs and don't let go until it's solved.
Convince Me

(Actual testimonials from actual customers)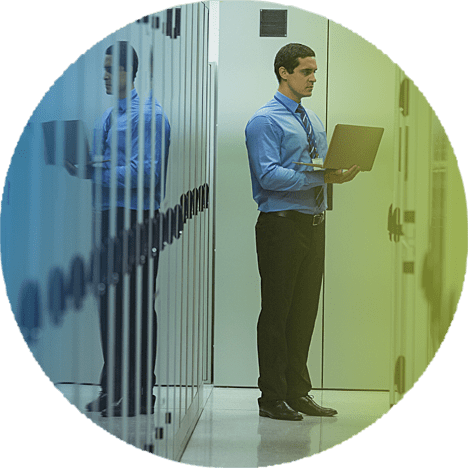 The Legend
Don't settle for less than stellar support. LoadSpring offers one-stop support by experts in your apps and infrastructure. For impossibly high levels of service, we live and breathe to be your one-stop Cloud and infrastructure support team.
Our Unified Global Support covers your entire software investment
24/7/365 proactive monitoring and issue resolution
We respond within 15 to 30 minutes in most cases
Faster uptime than any other hosting company
Our Gurus
Trouble at 3:00 am? There's a dedicated LoadSpring brainiac up too, providing industry-leading support, no matter what.
Get access to a team of IT geniuses whose only business is Project Management
Expert help for everything – software, infrastructure, integrations – even problems that baffle others
We support every major name – Oracle Primavera, Deltek, Meridian, SharePoint, Microsoft, Ares, Timberline… we know them all
Don't settle – no one else understands your business like we do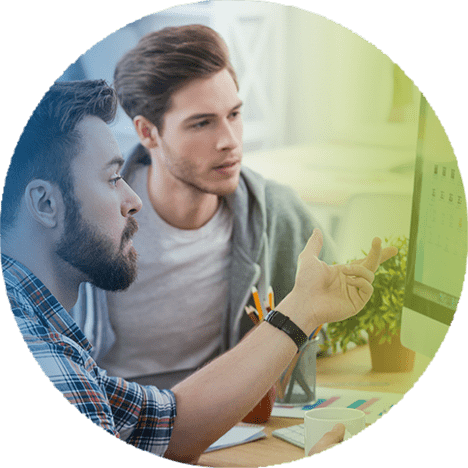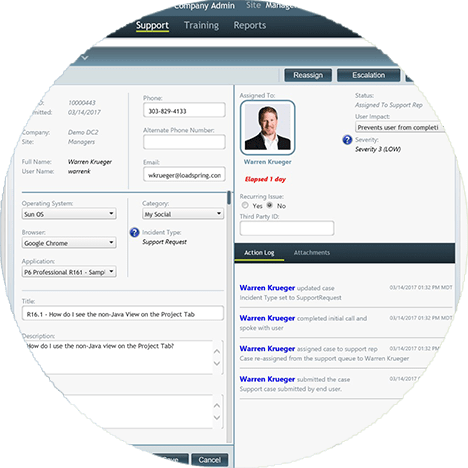 How it Works
Relax. You can submit support requests in real time, from anywhere, and know the job will get done right.
Your LoadSpring Cloud Platform acts like a self-contained Service & Support Center
Our SmartSupport system guides you through self diagnosis or can connect you with actual human specialists
YOU choose the urgency level – minor bug or a major cataclysm
We prioritize our support based on your needs, then act fast
Support Highlights
Fast access to dedicated IT and application experts
24/7/365 proactive system monitoring & issue resolution
Centralized support via the LoadSpring Cloud Platform
Proven, field-tested software configurations
SmartSupport for fast self-help solutions
Service & Support Contact

Email us at: support@loadspring.com

Toll Free: 877-LOADSPRING
Local: +1 978-685-9715
UK: +0 800 088 5889
Let's Talk
Our real, live experts can help you navigate our Cloud Project Management platform and make your job faster, easier and more efficient.
Reach Out
(We won't bite)