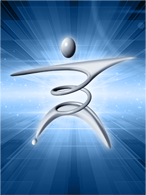 Yes, we call this section About Us, but we could have just as easily called it About You.
Because every last thing we do—from Project Management hosting and Cloud solutions to deployment, implementation and training—revolves around you and your goals.
We actually derive endless joy from customizing our project management solutions to match the way you do business. We also get a major kick from bringing you innovations like our SpringBoard Cloud Portal, your passport to global access, control and flexibility. Or our enterprise-level cloud security, training and mobile solutions.
So what we're really all about is putting you neatly in the center of our cloud solutions universe. Not the other way around.
Pick a topic. Any topic: