Podcast: Data and Managed Cloud Solutions at LoadSpring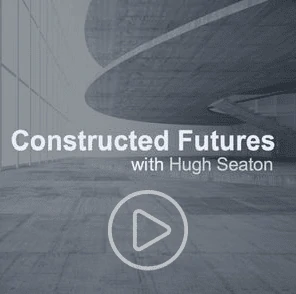 LoadSpring Executive Vice President of Cloud Solutions and Founder, Jim Smith, joins Hugh Seaton for episode 95 of the Constructed Futures podcast. Constructed Futures Podcast is a weekly conversation about the future of our built environment, featuring outside experts and seasoned leaders in construction, architecture and more.
During this podcast, they discuss LoadSpring's managed cloud solutions for organizations in the project controls space.
Integrating multiple cloud environments through various software providers can be tricky—especially when considering legal compliance, estimating, and end-to-end project management. LoadSpring Cloud Platform puts security first, so organizations of all sizes can rest assured knowing their data is safe.
Jim shares experiences and thoughts about these key subjects:
The benefits in terms of data, security and management
A unique solution to complex projects, through LoadSpring Cloud Platform and our verified cloud experts
How LoadSpring is intersecting business and data
Head over to the official Constructed Futures page to watch this conversation unfold.
Your next step
LoadSpring Cloud Platform™ hosts all the best project controls software that drives project success. Whether you're a PM Executive or a Project Manager, you deserve to get more and do more.
Get started today. Contact us here or call US +1 978 685 9715, or UK +44 800 088 5889.