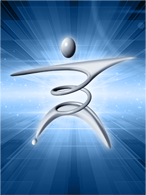 Everybody's Different. So Are Our Customized Solutions
We build tailor-made Project Management IT solutions that come in every size, shape and color, from scheduling and estimating to contracting, BIM and more. We bring all your best-of-breed software selections—along with a jolt of IT magic—together in one safe, secure location.
What you get is control over an enormous Data Cloud—one with your name on it—that meets your business needs faster and easier than ever.
People tell us we're borderline compulsive when it comes to meeting their wildest Program Management hosting needs. Guilty as charged. We live to solve your most perplexing issues around Deployment, Implementation, Training, Mobile Access, Change Management, Enterprise Program Controls and more.