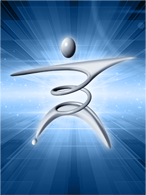 We Save You Time, Money and Sanity.
Here's the deal: We've been perfecting Project Management Cloud solutions since 1999 and keep getting better at it every day.
In addition to securely hosting your PM software and data, we're hell-bent on helping you dominate the Cloud, on your terms. And you can do it all through SpringBoard™, our near-magical Cloud Portal.
LoadSpring does what your IT department would do if it had limitless time and resources. We become your Project Management IT infrastructure, freeing you from the heavy lifting of Cloud-based project management solutions software, data management, reporting, training and more.
Together, we'll turn the Cloud into your willing Project Control enabler. And we'll do it all faster, simpler and more efficiently than any sane person has the right to hope for. Let's get to work.