We're Your Project Success Gurus
As specialists in managed service Cloud solutions, our mission here on Earth is to empower innovation for enterprises like yours. We're all about simple, secure access to your best-of-breed project apps and data, no matter what. Our LoadSpring Cloud Platform is your gateway to better decision-making, productivity, and management control – all while lightening the load on your weary IT people.
Advancing Cloud Strategies
LoadSpring advances and speeds up your Cloud-forward strategies while mitigating risk and creating value. We help you choose the Cloud environment that performs the best for your teams and goals.

LoadSpring frees you from the drudgery of setting up your own Cloud infrastructure.
We manage your apps, infrastructure, upgrades and patches, all from our end
Our proprietary LoadSpring Cloud Platform assures that the Cloud works hard specifically for you
Global support for your apps and infrastructure, all from one source (us!)
Our Cloud solutions and support improve efficiency, project control and ROI fast
Performance is guaranteed no matter what
We use the Cloud itself to speed up software adoption through LoadSpring Academy
SOC 2 Type II security means you're totally protected
Tell Me More
Download Overview
Let's Build Your Perfect Cloud
Our awe-inspiring mix of technology and expertise gives you access to our unified global platform, affording total control over even the most complicated projects.

Your apps, integrations, user ID management, training and more is customized to fit your business
It's all done through LoadSpring Cloud Platform – the intuitive gateway to your Project Portfolio Management Cloud, global users, apps and data
LOADSPRING customization lets you choose best-of-breed apps and control everything from scheduling and estimating to contracting, CAD/BIM, geospatial and more
Powerful decision-making features like LoadSpringInsight let you report project data from multiple applications – all at one time
License Management and GlobalView both feature built-in user visibility
Proper integration helps create a data Hybrid Cloud for improved Business Intelligence
Advanced disaster recovery options meet your enterprise and project needs
Deploying Project Management
Self-deployment can drain resources and strain your IT staff. And there's no guarantee of performance or control over your complex apps! Letting our experts apply best practices leadership and deploy your apps will free your IT staff and put the responsibility securely in OUR capable laps.
LoadSpring deployment is faster and easier
Improves your Time to Value ratio
Use of new apps in days, not weeks
Reduces capital costs for added equipment
Frees your IT staff to work on mission critical jobs
Puts software updating timelines in your control
Security and compliance are a non-issue
Implementation services always available
We handle support on a 24/7 do-or-die basis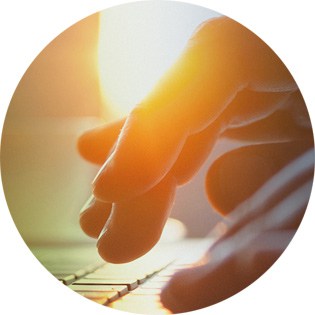 Faster Decision-Making
Faster decision-making and higher ROI come quicker when you have instant access to Big Data. LOADSPRINGInsight is the brilliant BI tool that gives you high-altitude overviews of ALL your project data, intelligence and KPIs.
LoadSpringInsight gives real-time snapshots of all project metrics
Consolidates intelligence from multiple apps and Clouds simultaneously
Instant feedback on critical KPIs
Executive viewing capabilities
Sandboxing of new apps quickly shows if they meet your needs
Full customization available
Let's Talk
Our real, live experts can help you navigate our Cloud Project Management platform and make your job faster, easier and more efficient.
Reach Out
(We won't bite)