The CEO's Blog: Looking at the Glass Half Full for 2021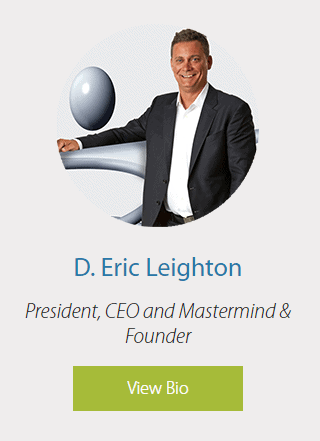 As I was wrapping up some year-end expense reports, I looked back through the year. January through February were relatively normal. Business travel and then a fun trip for LoadSpring's Excellence Club stood out. Things sure changed after February: no travel, no meetings, no conventions, no going out to eat – normalcy was gone in many ways. We can all agree that 2020 had its share of weirdness, and in some ways, we'd like to forget it.
But that's not the sum of it. Some good things came from 2020.
We saw the most rapid development of a working vaccine ever. Did you know that one of the COVID vaccines in use now was created in two days? That's incredible! We should all be in awe of what science can do in the right hands. I have great hope that, in time, this vaccine brings normalcy back to the world. I know I'm ready to do some traveling again.
The pandemic placed us everywhere and nowhere, transferring our interactions from offices and company kitchen nooks to virtual space, suddenly capturing our intentions and relationships within a rectangular framework and digital screen. The convenience of a phone call was no longer enough. The virtual meeting camera has to fill the physical void and connect perceptual and emotional awareness relevant to every interaction, starting with our employees and extended to our customers. The surprising upshot has been the humanizing engagement. I see people's dogs, kids, living rooms, pajamas – everyday life. There is a reminder of warmth and humanity in these virtual meetings that encourage creativity, innovation, and inclusion. We can take that with us into the future.
Few of us could have predicted the outcome of transitioning to 100% work from home. But, our mission and core values never changed. The LoadSpring team continued to deliver legendary customer employee experience, customer experience support, uptime, and performance and infrastructure. We gave it our all and finished 2020 strong. I've missed seeing these talented people in person, but they persist, and there's more to come. Our outlook for 2021 is more ambitious than ever, and we're taking the lessons we learned in 2020 with us.
A Human Touch in the Cloud
As the CEO of a company that has built a data platform from the ground up to harness the cloud's immense power, it has always been my vision to provide simple and easy access to cloud innovation with a legendary holistic experience. In the wake of the pandemic, I see that our technology's vision can help make our more work more human. We can humanize the cloud and the user experience by creating digitally innovative workspaces that streamline access to information. In this way, we provide a better everyday life for the people who make up the enterprises we serve.
The team at LoadSpring share the same principle that project managers, IT managers, CIOs, CEOs, engineers, and architects should be able to create the cloud environments they want and dream of. This last year we listened to what our customers said they wanted and needed and powered that with LoadSpring innovation to introduce LoadSpring Cloud Platform 9.0. The hard work and dedicated commitment from LoadSpring colleagues working together under tough challenges made possible 9.0 unique in its design and unchallenged in its performance. We are proud of the shared values, enthusiasm, and togetherness that gives our customers the productivity, intelligence, and ROI they need.
We've been working hard over the last few months to forge strategic partnerships. In September, we announced our official partnership with Google Cloud and SADA. This partnership helps increase our cloud services' reach, scope, and speed, enabling us to provide deeper analytics and in-depth services across our managed services.
We're focusing on new tools and technology that makes project intelligence come alive. Imagine effortlessly pulling meaningful, actionable data from your ongoing projects. We bring this data to you in an easy-to-use format in the era of big data optimizing your data management. Our cloud solutions can mitigate the disruptions in a pandemic landscape littered with construction projects slowed to a grind and profit margins shrinking. Any project-intensive organization can benefit from this technology that enhances instead of replacing human activity, and I look forward to seeing it out in the wild.
Recovery in the Cloud
LoadSpring will expand regionally in 2021. Our business in Australia, the Pacific Rim, and Europe continues to see positive growth as enterprises begin to accelerate recovery. Our relationship with SADA and Google Cloud will help power this forward with a global presence and infrastructure virtually anywhere.
LoadSpring helped enterprises in the Architecture/Engineering/Construction (AEC) sector improve resiliency by bringing reliable efficiency and predictability to big projects, a real cause for celebration. We intend to continue to bring great experiences to AEC, and we want to bring you more of LoadSpring's exceptional added value to other growing sectors.
Accelerate at Warp Speed
Buckle up – we are inspired, motivated, and working together. The vaccine is promising, and exciting innovations in technology are coming, too. Digital transformation will drive recovery, growth, and ROI. In 2021 the cloud moves to the center stage for workforce enablement, application hosting, data storage efficiency, cloud security, and project intelligence dreams that can come true.
During these times of great uncertainty, we've helped our employees, their families, and our customers thrive, ensuring that they could do so safely. We believe our company is inherently positioned to make a difference. If you need help making the cloud work for you, look to LoadSpring to find out how we can help you too.
D. Eric Leighton
CEO, LoadSpring Solutions, Inc.