Tom Kaminski
Vice President of Customer Experience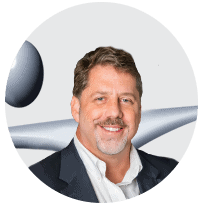 Tom Kaminski – Vice President of Customer Experience
Tom Kaminski is Vice President of Customer Experience for LoadSpring Solutions. He has over 10 years of experience for all functions in software engineering, software development, and global client solutions. He is a business leader dedicated to engaging with customers and project managers to ensure that product development obsessively aligns with LoadSpring's core values.
Tom has been with LoadSpring since 2021 as Director of Product Development, where he was responsible for the formulation and implementation of product development policies and LoadSpring's LoadSpring Cloud Platform and its new analytics products. He has extensive experience in leadership and has already delivered a positive impact to our development teams' strategy and execution towards an evolving vision for the organization.
Tom earned his MBA in Computer and Information Systems from Rutgers University.
Let's Talk
Our real, live experts can help you navigate our Cloud Project Management platform and make your job faster, easier and more efficient.
Reach Out
(We won't bite)