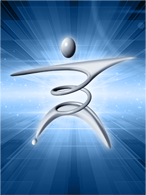 If You Can't Find Your Muse Here, You May Not Have One
What is it about this place that makes people want to work here? Some say it's that we share a common fanaticism for technology. But other places have that, yet the masses aren't clamoring to get in their doors. Is it that we're all work-hard/play-hard overachievers? Again, there's no shortage of adrenaline junkies out there. Then it must be the way we treat people—like actual grown-ups who are worth caring about, laughing with, growing with and sharing rewards with who want to be working at LoadSpring.

Whatever the reason, the good people are here. And we think that's what will attract more good ones. Like you, for example.
Download our LoadSpring Overview Brochure.